10 Home Remedies for Chapped or Dry Lips
Chapped or dry lips are a common problem in any season especially in winter season which is very painful and unattractive. Common symptoms of this problem are dryness, redness, cracking, flaking and tender or sore lips. Main causes are the deficiency of vitamin, allergic reaction, dehydration, smoking, sun exposure or harsh weather. There are many commercial products available in the market for treating chapped lips. But you can save money and easily get relief with some easy to follow natural remedies.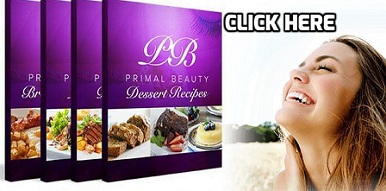 Click here to read:-  4 Causes and Symptoms of Heart Related Problem
Today I am going to share 10 home remedies which can easily solve the problem of chopped or dry lips.
Sugar:-
Exfoliating dead cells off your chapped lips will fasten its healthy process and restore natural softness. Use sugar for this process. Mix two teaspoon of sugar with one spoon of honey. Apply this paste to your lips and let it there for few minutes. Use your fingers to rub the mixture around on your lips gently so as to loosen the dead skin cells. Wash it off with lukewarm water.
Honey:-
Honey is a great moisturizer that maintains the moisture of lips. It has healing and anti-bacterial properties to treat chapped or dries lips. Apply pure organic honey directly on your chapped lips several times a day. You can also make a paste of honey and glycerin and apply it before going to bed and you will see your lips are getting softer.
Rose Petals:-
Rose plant in your garden can also help in healing your chapped lips. This will help your lips stay moisturized while also maintains its beautiful pink color.
Wash handful of rose petals with water. Soak the petals in milk for a few hours (If you have issues with milk, you can use glycerin). Mash the rose petals to make a thick paste. Apply this paste on your dry lips 3 to 4 times a day and every night before going to bed.
Coconut Oil:-
Coconut oil is natural moisturizer that can help heal chapped lips caused by cold or dry weather. Apply pure coconut oil several times a day on your lips to keep them moist.  You can also use olive oil which has the same moisturizing properties.
Castor Oil:-
Castor oil is also good for treating chapped lips. Apply castor oil to your lips several times a day. You can mix one teaspoon of castor oil and one spoon of glycerin. Add a few drops of lemon juice. Mix it well and apply it on your lips before going to bed. In the morning wash it with a cotton ball dipped in lukewarm water. Repeat this daily until your lips are healed.
Milk Cream:-
Milk cream contains fat which makes it a great natural moisturizer.
Apply fresh milk cream on your lips and leave it for 10-15 minutes. Then gently wash your lips with a cotton ball dipped in lukewarm water. Do this daily to help your lips heal faster. You can also use butter in place of milk cream. This also has high-fat content.
Aloe vera:-
It is very effective for every type of skin. Putting a small amount of aloe vera gel on your lips daily with help them real and relieve the pain.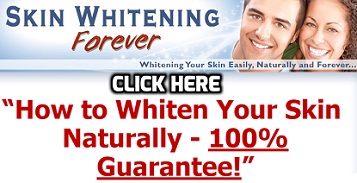 Click here to read:-  9 Foods Which Can Boost Your Immune System
Cucumber:-
Cucumber is another simple and natural remedy for chapped lips. Rub a small slice of cucumber across your dry lips gently so that juice is applied well over them. Leave it on for 15-20 minutes and then wash your lips with water. Do this several times a day to help your lips heal faster.
Petroleum Jelly:-
Petroleum jelly is also very effective in treating dry lips. Simply apply some petroleum jelly over dry lips several times a day to keep them well moist.  It keeps your lips well nourished during the night by reapplying before going to bed for sleep.
Dehydration can be one of the reasons behind chapped or dry lips. It is important to drink plenty of water during the day to keep your body well hydrated. Try to start your day by drinking one-two glasses of water before eating. Also before going to bed, drink some water. Water not just hydrate the body it also flushes the toxins out of the body.
These 10 home remedies are very effective in treating dry and chapped lips. But to prevent recurrence, keep your lips well moisturized and your body well. Eat more fruits to keep your body and lips hydrated.
Your share of this post to your friends and family can help and motivate me to write more articles related to health.
Thanks