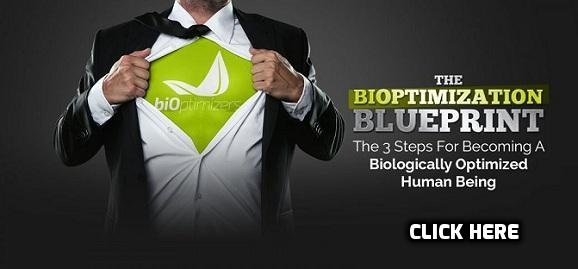 Review I Love Panic Attacks – Know How To Overcome Anxiety and Stress Problems
Panic attacks are the symptoms of anxiety disorder. Panic attacks may accompany excessive sweating, trembling, a fast or pounding heartbeat, a sensation of choking and inability to breathe properly.  Panic attacks are stressful and extremely concerning experiences.
Anxiety disorder affects up to 20% of adults in the United States of America. 
Psychiatrists and Psychologists agree the best method to treat generalized anxiety and panic attacks is a behavioral therapy approach which allows patients those are suffering from these problems and continuation to treat themselves.
Doing behavioral therapy practices is not always easy to convert into action, especially when the patient is under constant attack from anxiety and stress problem. There is a company named I Love Panic Attacks which developed a self-help behavioral therapy treatment which has been made from their developed formula and experience of 14 years and more.
I Love Panic Attacks provide free comprehensive audio courses and free weekly newsletter. They also promise to deliver the permanent relief to the patient who is suffering from panic attacks, arming listeners and readers with the tools that help them to get rid of anxiety and stress for good.
In this health article, we will look at the solutions and also find out how I Love Panic Attacks works and helps you and then decide whether it's the proper and right anxiety and stress treatment for you.
Get Free I Love Panic Attacks Anti Panic & Anxiety Videos and Tutorials by clicking here
A 1st question comes in mind is, what is I Love Panic Attacks? How it can help to Overcome Anxiety and Stress Problems

I Love Panic Attacks is a program developed by Geert Verschaeve from Belgian who personally experienced panic attacks throughout his whole life. Geert Verschaeve experienced his first ongoing and intense panic attack in the age of 9 caused by a serious generalized anxiety disorder. This disturbs him through his whole life until he was diagnosed with agoraphobia in the year 2003.
In the year 2004, Geert Verschaeve set to find the solution to this problem. He then starts creating a comprehensive self-written help guide to cure panic attacks and anxiety, and it helps him to complete reversal in his life and renewed his ability to take life ahead on without any need of pharmaceutical medications.
Geert Verschaeve now released his own written system in simple form and easy to the understandable course in the audio version. This system helps and promises to stop the symptoms of panic attacks completely in few easy steps and prevent the panic attack from occurring ever again.
Click here to check the free course of I Love Panic Attacks availability
What is I Love Panic Attacks System and how it helps to Overcome Anxiety and Stress Problems



I Love Panic Attacks System is very different from other panic attack and anxiety treatment resources, books and other things. Geert Verschaeve personally experienced chronic panic attacks for more then 10 years, this helps him to understand this closer than others. 
In the 1st part, Geert Verschaeve believes that all the human minds have a powerful self-feeding ability which allows everybody to change their immediate thoughts and their thought patterns. According to him, inner dialogue can be changed through a wide range of techniques, like his own developed Tsunami method.
Geert Verschaeve created this unique method named Tsunami method, which gives an ability to the patient who is suffering from a panic attack and anxiety to take control his thoughts back. He personally experiences that the mind is not a dictatorship, everybody in this world has a choice of what emotions people want to feel all the times.
The 2nd part of I Love Panic Attacks system walk around your dietary and food intake. The food we eat put proven an effect on the neurochemistry of our brains. This plays a big role in how we feel, how much we stressed are, and how we react to that negative stimuli.
According to Geert Verschaeve, it is possible that you can reprogram your brain by consuming a good healthy diet that is rich in protein, minerals, nutrients and other various daily needed content that promote mental balance and emotional balance, by this you can addressing the root cause of the panic attack and anxiety before it occurs.
Geert Verschaeve offering the individuals the ability to read discuss their progress while treating their panic attack and anxiety problem through a weekly newsletter and also through ongoing youtube seriously. In this, he provides regular advice, tips, and tricks on how to deal with the panic attack and anxiety along with his I Love Panic Attacks audiobook.
Click here to read:-  10 Tips of Computer Eye Strain Relief and Stress
Click here to know more about I Love Panic Attacks course
I Love Panic Attacks Verdict (Overcome Anxiety and Stress Problems)



While understanding the root cause of panic attacks and anxiety, accessing to a support network is essential in treating panic attack disorder and anxiety. 
I Love Panic Attacks is the most powerful tool that helps anxiety-prone individuals with their ability to prevent from panic attacks and anxiety through actionable and effective advice.
If you or your friend or family member is suffering from panic attacks or anxiety and looking for lifetime solution and relief from this problem, then I Love Panic Attacks is the most effective and working solution available for all.
Click here to check the free course of I Love Panic Attacks availability