10 Natural Body and Muscle Pain Home Remedies
Our body has very complex system of muscles. Muscle Pain can occur anytime in these muscles due to which you start feeling pain in body. It is a common problem which occurs mostly when you work a lot suddenly.
Usually this pain remains upto 12-48 hours after work. A lot of strain occurs in muscles and body due to this, exhaustion occurs and a person is unable to do even in his/her daily work. If you are having pain in body then the first thing you should do is to drink water maximum to keep body hydrated. If there is deficiency of water in body then muscles remain tight and there are chances of injury.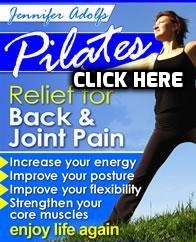 Click here to read:-  Top 5 Reasons Why Losing Weight Quickly is Dangerous For Health
You can use home remedies to get relief from muscle pain or any other body pain. Today I am going to share 10 home remedies which can help you to get rid of the body pain and muscle pain naturally.
Cold Pack for Muscle Pain:-
Using cold pack over effected area reduces pain and inflammation. Coolness of cold pack makes the area numb due to which you feel less pain.
Keep few ice cubes in towel and tie.

Now keep it over effected area for 15 minutes.

Repeat it every hour till pain is relieved.

You can also use ferment bag instead of towel.
Hot Water for Muscle Pain:-
Hot water increases blood flow in body which increases speed of healing process of effected area. But use this remedy after 24 hours of pain started.
Fill you bath tub with hot water and dissolve one cup rock salt in it. Rock salt contains magnesium which gives relief to muscles.

Now site in that water for 20 minutes.

Repeat this remedy two times for 2-3 days.
Tart Cherry for Muscle Pain:-
Pain in body or in muscles after exercise can be removes with help of tart cherry. It is very helpful which was said in the report which was published in year 2010 that tart cherry contains antioxidants and anti inflammatory compounds which help in healing inflammation and muscle pain.
Drink 1½ cup of tart cherry after everyday exercise and heavy workout.

You can have one cup of tart cherry juice without and sugar in it.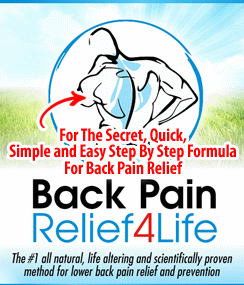 Turmeric for Muscle Pain:-
Turmeric works as powerful painkiller and anti-inflammatory agent. Mix one teaspoon of turmeric powder in one cup milk. Now heat it on low flame. Drink it slowly as tea and try this for 2 times a day. Or, make paste of fresh turmeric powder, salt and lemon juice. Now apply it on pained area for 30 minutes and then wash it off with warm water. Repeat it two times daily till pain is gone totally.
Click here to read:-  Know 6 Side effects of Metal Braces on Teeth
Ginger for Muscle Pain:-
Ginger is natural anti-inflammatory agent and it increases blood flow in body which helps in getting relief from pain. In 2016 a study done by university of Georgia (GGSU) shows that eating of raw or cooked ginger daily heals the pain caused by heavy exercise or workout.
Tie 4 spoon grinded gingers in cotton cloth tightly. Now dip it in hot water for one minute and keep it on affected area for 15 minutes. Use this remedy for 2-4 times for 2-3 days regularly.
Or, drink a solution made from mixing of one glass hot water, one spoon ginger juice and apple cider vinegar. Drink it every day for relief in the pain.
Cayenne Pepper for Muscle Pain:-
Cayenne pepper has analgesic and anti-inflammatory properties which help in muscle pain, strain and inflammation.
Mix one spoon cayenne pepper powder in three spoon of olive oil. Apply it on painful area. Now tie cloth on it and keep it for whole night. Use this remedy for minimum 2-3 days. Or, mix five spoon of cayenne pepper powder in 1 ½ cup of coconut oil. Now make it little warm and keep it for 24 hours. After 24 hours filter it and store it in air tight jar. Do massage your muscles everyday with this oil.
Eating cayenne pepper powder by mixing it in food daily is also helpful.
Rosemary for Muscle Pain:-
Dry of fresh leaves, both types of rosemary leaves have the anti-inflammatory properties which provides relief to muscles and reduces body ache.
Boil 100gm rosemary leaves in 8 cup of water.

Then cool it for 20 minutes.

After cooling, soak painful organ in this mixture for 15 minutes.

Use this remedy for 2-3 times a day for 2-3 day.
Mustard Oil for Muscle Pain:-
Mustard oil is natural rubefacient which increases blood circulation in skin surface. It reduces the rigidness of muscles, blood flow increases and pain is healed.
Garlic for Muscle Pain:-
Give heat to 2 garlic cloves in 6 spoon of mustard oil till their colour turns into golden brown.

Now put small camphor in it (optional).

Cool it and then filter it.

Now apply this oil on painful area and massage slowly.

Repeat it for 2-3 times a day.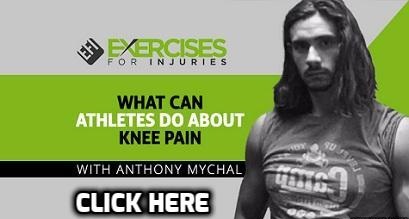 Click here to read:-  You Should Know About These Top 10 Incurable Diseases
Banana for Muscle Pain:-
Banana is very beneficial for healing muscle pain and body ache caused due to inflammation. It is rich in potassium. Deficiency of potassium can cause weakness in muscles, inflammation starts occurring and you start feeling exhausted.
To heal body and muscle pain eat ripped banana daily.

You can drink banana shake. It will provide potassium as well as calcium to your body which is necessary for healthy muscles.
Whenever you have body or muscle pain does not hesitate to use any of the above written home remedy for the home treatment.
So friends, whenever you feel severe muscle pain and joint pain aching pain all over body you should try these residential treatment to get relief from severe muscle pain. I am sure these health informatics should be very useful for you.