6 Signs or Symptoms to Know you are in Stress or Not
Stress is a normal problem these days but actually, it is not a normal problem. But if you did not control or take the proper treatment of stress than the result will be very harmful to you. Cause of stress you cannot focus on your work and life. Sometimes you not eating anything and sometimes you eat a lot which can cause a problem with other body parts and health too. When you are in stress than your body starts giving you a signal about stress.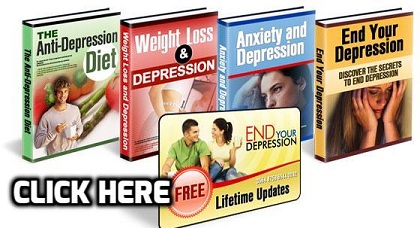 Click here to read:-  Did You Know these 12 Super foods for the Weight Lose
Today I am going to share those 6 signals of stress with you.
Feeling irritated/ Irritation:- Feeling irritated and upset is one of the symptoms of depression. You start feeling irritation or irritated on very small things in life and losing your temper on everything you don't like. In this problem, you start disliking everything so most of the time or all the time. You can feel irritated and behave rudely and rough with everyone. This is not a good thing for you. You can lose your friends and relatives in this situation so it is good to consult the psychiatrist who provides better mental health services about this problem.

Thinking about non-related or stupid things:- So you think you start thinking a lot from some time? If yes, then my dear friend this is another symptom of stress. Sometimes you think about those things which do not have a concern in your life or do not relate to you but you still thinking a lot about non-related things and by these, you start losing focus on your work and family and slowly stuck in this over thinking problem. Never hesitate to talk about this problem with your friends and family members about this and take proper treatment before it converted into major depressive disorder.

Stiffness in joints and in muscles:- Feeling stiffness in the neck, a shoulder is also a sign of a stress and the pain distracts your mind to focus on work. You can feel the stiffness in your elbows and knees too and suffering the pain whole day. This is not a small issue; these things can paralyze you too. So it's time to consult the doctor about post-traumatic stress disorder and take a proper treatment and come back in shape and life again.

Heartburn, acidity, and pain in the stomach:- Going to washroom again and again after few minutes or 10-15 times a day or suffering from loose motion and constipation after some days again and again. If yes, then you are suffering from a severe problem of stress and depression. In most cases, acidity and heartburn are also happens because of stress. Stress also put pressure on the stomach which can cause you lots of other health-related problems in your body. Don't just take medicine or syrup or other medicine for acidity or heartburn take a proper diagnose and know your problem and then take action about it. (Note:- Most of the diseases or problem happen in our body is because of stomach related health problems).


Sleeping Disorder:-

It really does not matter how much rich you are or famous you are if you cannot sleep happy or without medicine, you are the poorest person on this planet.
Sleeping disorder is a major problem of stress and depression patients. This thing can really ruin their life and can make it hell. A person who is suffering from this problem want to sleep but cannot sleep because of over thinking. It creates so many other health-related problems and makes the infected person's life hell. You should definitely consult the psychiatrist about your problem. Try to use stress management techniques to overcome from this problem.
Avoid over thinking. Avoid using mobile, laptop, and computer at least 2 hours before sleep. Try to bath before sleep which refreshes your body and mind.
Click here to read:-  Top 5 Food Habits Which Are Harmful For Your Heart
Weight Gain/Loss:-

When you are suffering from stress or depression problem there are some hormones who starts slows in your body and by this sometimes you start overeating and sometimes you do not eat anything and this can cause serious stomach related problems and you start gaining or losing weight drastically. It can also cause you a problem of high blood pressure. Do consult a doctor about stress and eating problem.
So these were the 6 Signs or Symptoms which you can see in yourself when you think are suffering from stress and depression.
If you think are in stress or depression try the below-written tricks to overcome from this problem.
Avoid oily, fried, bakery and non-veg. food. or eat it very very less.
Take proper full body massage at least 3-4 times a month.
Spend more time with friends and family.
Starts participate in physical activities and sports.
Start going to temple, pray and chant.
Whenever you think you are losing your focus or going in stress or depression, just start doing the above-written things to overcome from stress and depression.
You can treat any type of teenage depression treatment, any major depressive disorder or borderline personality disorder or cognitive behavioral therapy or anxiety and depression by using above written stress management techniques.
Friends, don't hesitate to share this post with your friends and family members. I am sure it will help them to overcome this problem.