Did You Know These 10 Natural Home Remedies for Knee and Joint Pain
Knee and joint pain is a very common problem which is generally occurs in old people. But this can also make younger children and adults its victim. As compared to male, female suffer more from this problem.
Main causes of knee and joint pain are:-
Wear and tear of joints due to aging and weak bone structure. Other causes include fractures, ligament injuries, joint dislocation, and stiffness in joints due to arthritis. Some of the symptoms of knee pain are stiffness in knee, swelling, redness and difficulty in walking and standing. Knee pain depends on condition of knees but when you suffer from excess pain then consult a doctor and have proper treatment.

Click here to read:-  Get Rid of Jo1nt Pain by using these 10 Natural Home Remedies
There are some home remedies which can help you overcome your knee and joint pain. Today I am going to share 10 natural home remedies which can help you to get rid of knee or any other joint pain.
Cold Compress:-
Applying cold compress to painful and inflamed knees is one of the best and easiest way to reduce pain and swelling. This will constrict the blood vessels, reducing blood flow to affected area and thus relieves swelling and pain.
Fill cold water and ice in cold plastic pad. Apply the compress to affected areas for 15-20 minutes. Do this 2-3 times a day few days to get positive result.
Apple Cider Vinegar:-
Apple cider vinegar is also helpful in reducing knee and joint pain. Due to its alkalizing effect, it helps dissolve mineral build up and harmful toxins within knee joint. Apple cider vinegar restores lubricant and make them more flexible.
Mix  two spoons of apple cider vinegar in two cups of clean water. Drink this through the day. Until you recover from knee pain. Or you can add two cups of apple cider vinegar in a bath tub of hot water. Soak the affected knee in the water for 30 minutes. Do this daily for few days for better result.
Also, you can mix one spoon of apple cider vinegar and olive oil. Use this to massage knee which helps in relaxing the knee and joint pain.
Cayenne Pepper:-
Cayenne pepper has capsaicin compound which has natural analgesic properties and acts as pain killer.
Make paste of two big spoons of cayenne pepper and one half cup of olive oil. Apply this paste on knee and leave it for at least one hour. Do this twice a day.
Or, mix half spoon of cayenne pepper in one cup of apple cider vinegar. Dip a cloth piece in this and wrap it on affected knee area. Leave it as such for one hour and do this twice a day. You can also apply capsicum cream on knees for good results.
Ginger:-
Whether knee pain is due to arthritis, muscle strain or injury, ginger is very useful in relieving pain because it has anti inflammatory compounds which reduce pain and swelling of knee. Crush a small piece of ginger and boil it in one cup of water for 10 minutes. Strain the mixture and add honey according to your taste. Drink this tea for at least 2 times a day for few days to get rid of this knee and joint pain problem.
You can also massage your knee with ginger oil for 2-3 times a day.
Click here to read:-  Swelling in Bones and their 8 Treatments
Turmeric:-
Turmeric is an effective and natural home remedy to relieve the pain from knee and other joints. It contains chemical compound called curcumin that has anti- inflammatory and anti-oxidant properties which reduce pain. Moreover, according to report of National Center for Complementary and Alternative Medicines, turmeric can lower the risk of rheumatoid arthritis which is the main cause of knee and joint pain.
Add one half spoons of ginger powder and turmeric in a cup of water and boil it for 8-10 minutes. Filter it and add honey according to your taste. Drink this 2 times a day. Or, drink one cup of milk mixed with one spoon of turmeric before going to bed. You can also take 250-500 mg turmeric tablets. Consult your doctor for proper dosage.
Note:- Turmeric can react with blood thinning medicine.
Lemon:-
Lemon is also useful for knee pain caused by arthritis. it has citric acid which dissolve uric acid crystal and eliminate these through urine. Uric acid crystals can cause arthritis and knee pain.
Cut two lemons in small pieces. Tie these in cotton cloth and dip it in sesame oil. Place the cloth on affected areas. Change the cloth twice a day. Moreover, drink lemon juice in the morning on empty stomach for better results.
Mustard Oil:-
According to ayurveda mustard oil massage is used to reduce inflammation of knee, increase blood circulation and relieve pain. Heat two spoons of mustard oil. Put two cloves of garlic in hot mustard oil and heat it until cloves turn brown. Now use this mixture to massage knee in circular motion. Do this regularly for 10-12 days.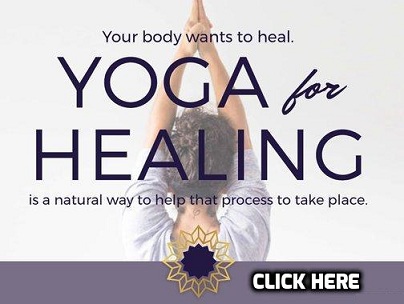 Epsom Salt:-
Epsom salt has magnesium sulphate which is helpful in relieving pain. Mg So4 works as natural muscle relaxant and eliminate extra fluid from muscles which reduces inflammation swelling and pain. Put one half cup of salt in bath tub filled with warm water. Soak in this water for 15 minutes. Do this on regular basis until you recover from the problem completely.
Note:- It is not recommended for people suffering from high blood pressure or diabetes.
Fenugreek Seeds:-
Fenugreek seeds have anti inflammatory and antioxidant properties which give relief from knee pain. Moreover, they also relieve pain caused by arthritis.
Soak one spoon of fenugreek seeds in one cup of water overnight. Filter the seeds in the morning and eat these daily for several weeks.
Or, roast one handful of fenugreek seeds to make powder and put that in some airtight jar. Take two spoons of this powder and make paste by adding sufficient water. Now apply this paste on knee. Leave it for 30 minutes and then clean it. Do this daily for two weeks.
Click here to read:-  Did You Know These 10 Natural Home Remedies for Hiccups
Click Here To buy:- Burn Fat With The Only 2+1 Formula On The Market
Eucalyptus Oil:-
It has analgesic or pain relieving properties which reduce knee pain. Put 5 drops of eucalyptus oil and peppermint oil in three spoons of olive oil. Use this mixture to massage your knee in circulation motion.  Do this daily until you recover completely.
Follow above remedies regularly for overcoming knee pain and take care of some things which are given below-
If you have gained weight a lot then try to reduce weight as soon as possible.

Do now use high heel shoes.

Consume supplements of magnesium and omega-3 fatty acids.

Go on walk in fresh air for 15 minutes.

Do regular exercise or yoga.

Avoid smoking and drinking because it slows down the healing process.

Drink plenty of water for keeping your body hydrated and flexible cartilage.
If you are not recovering from knee pain even after following these remedies then consult a doctor and have proper treatment.