9 Works Which Every Woman Should Avoid after Childbirth
Childbirth – For every mother giving birth to a baby is one of the happiest moments of her life. But those 9 months were painful for her, she suffered physically, mentally and emotionally in those 9 months.
From 1st to giving month there are so many changes comes in the mother. There are two types of process for the delivery, 1 is normal delivery and 2nd is cesarean delivery.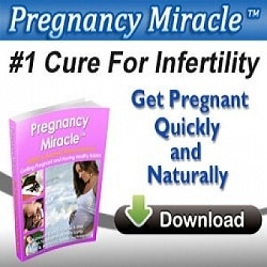 Click here to read:-  10 Natural Home Remedies for Wrinkle Treatment
These days busy lifestyle and eating habits make people weak from inside and if a woman going to give birth to a baby then she has to be very strong physically and mentally if she is not that much strong then doctor suggest going for cesarean delivery. Because a doctor might think that she can't hold the process of normal delivery. After the cesarean operation, mother and baby need special care and complete rest for some time.
Today I am going to share 9 work which every woman should avoid after Childbirth to maintain and growing health.
A

void Pressure on Stomach:-

After the cesarean delivery mother has to avoid the work which can put stress or pressure on stitches of the stomach. Otherwise, there are chances of swelling or damage of the stitches on the stomach. Sometimes stitches break and giving immense which is unbearable.

Do Not Pick Heavy Products:-

Strictly avoid picking a heavy load for at least 2-3 months or stitches can bleed which is not good for the health of the mother at all.

Avoid Dehydration:- Mother has to take nutrient elements and liquid diet so that she could not suffer from dehydration. If she not taking proper liquid or liquid diet than she can suffer from the problem of constipation which put more pressure on the stomach and give pain in the stomach and uncomfortable feeling.

Avoid Climbing Stairs:-

Avoid to using stairs for 1-2 months after the cesarean delivery. It put pressure on the stomach and can cause bleeding which can give lot pain. Avoid stairs for some time is good for you.

Avoid Sex:- Avoid sex for at least 30-40 days after giving cesarean birth otherwise it can cause a serious problem in woman's uterus and if the problem becomes serious then you may not give birth to any other child. Stay safe, stay healthy. It is just a matter of a few more days.

Stay Away from Cough and Cold:- Take special care of yourself in this situation especially from a cough and cold. A cough put so much pressure on the stomach which gives excessive pain and sometimes stitches can be break and bleeding starts which is not good for you in any conditions. Wear woolen clothes also wear cap and socks too to stay away from a cough and cold.

Avoid Spicy And Oily Food:- Avoid fried food, oily food and spicy food for 1 month at least. All these foods are unhealthy and not good for the stomach. Wait for few more days than enjoy the food. Till than fruits, vegetables, soup only.

Click here to read:-  10 Natural and Reliable Home Remedies for Earache
Stay Away from Fever:

– Avoid going to hospitals or clinics where you can be infected with infection and diseases. If you feel the symptoms of fever than consult the doctor immediately.
On the whole, live the very light and simple life for some time and cover your whole body to avoid infection. Eat more fruits and vegetables so that you can recover faster.
Do share this post with your friends and on social networks.
childbirth