Get Rid of Joint Pain by using these 10 Natural Home Remedies
There are many reasons for joint pain and few of them are:- Osteoarthritis, rheumatoid arthritis, arthritis, bursitis, tendinitis, sprain or any other injury which has effect on ligaments or due to tendons formed around joints.
Joint pain can occur in any part of the body but mostly it occurs in keens, shoulders and in hips. This joint pain can be less of more and due to this swelling and rigidness occurs in joints. Serious joint pain is happening due to arthritis and you need to get treatment and checkup from doctor.
If there is excess of swelling, rigidness, redness and tenderness in joints and you suffer from unbearable pain and you need to get check up by doctor and take proper medicine.
Click here to read:-  5 Common Mistakes of Parents Which Cause Loss of Appetite in Children
But if you are have less pain in joints then you can use some home remedies to get rid of joint pain. Today I am going to share 10 natural home remedies to get rid from joint pain.

Massage for Joint Pain :-
Massage increases the blood circulation in joints and there are less chances of inflammation which cause less pain. Many studies have shown that regular massage of joints leads to less friction and rigidness, causes less swelling, increases blood flow and joints remain alright for long time. Therefore doctors advice old people to regular massage the affected joints.
You can use coconut, olive, mustard or garlic oil for massage.
Hot and Cold Compresses for Joint Pain :-
Giving hot and cold compresses again and again can give pain relief. It also increases blood circulation and gives relaxation to muscles.
First fill cold and hot water in two compressing plastic bags. Now keep one-one bad alternatively on joints for 3 minutes each. Do not keep time between these two means keep second bag immediately after one bag.
Note:- If you are having redness and itching in joints then do not use hot compress. If you are having blood circulation problem then do not use cold compress.
Fenugreek for Joint Pain :-
Fenugreek has antioxidant and anti-inflammation properties due to which it is used as a very popular drug in treatment of joint pain. It is specially beneficial for arthritis patients. Eat one spoon fenugreek seeds with one glass hot milk every morning. Or, dip one spoon fenugreek seeds in the water in night and eat them next morning.
Turmeric for Joint Pain :-
Turmeric is beneficial for healing joint pain. It contains curcumin compound which has anti-inflammatory and anti-oxidant properties.
According to study in 2015 in Journal of Alternative and Complementary Medicine that curcumin compound present in turmeric is very much beneficial for old osteoarthritis.
Drink one glass of milk after mixing one spoon turmeric and some honey. You can take 250 to 500 mg capsules of turmeric. Eat these 3 times in a day daily.
Note:- Turmeric can react with medicines like blood thinners and can increase problem related to gall bladder. So it is better to consult the doctor before taking it.
Click here to read:-  10 Home Remedies to Increase Blood Platelets of Dengue Patients
Apple Cider Vinegar for Joint Pain :-
Apple cider vinegar helps in pain relief by expelling the poisonous materials from joints and connective tissues. It has alkalizing effect which is more beneficial for arthritis patients. It also contains various minerals like magnesium, calcium, potassium and phosphorus.
Drink one cup hot water by mixing two spoon organic apple cider vinegar and some honey in it. Drink it daily before lunch and dinner. You can also continue this remedy after getting relief from joint pain because it helps in keeping whole body healthy., you can mix apple cider vinegar with olive oil and can do massage with this.
Cayenne Pepper for Joint Pain :-
Cayenne pepper has capsaicin named compound which has nature analgesic and painkilling properties. Heat 1½ cup coconut oil in low flame. Now put 2 large spoons of cayenne pepper in it and male paste. Then apply this paste on joints and clean it after 20 minutes. Repeat this remedy many times in a day until you get relief from pain. Or, you can apply capsicum cream over joints. This cream is easily available in any nearby medical store.
Note:- You can have burning feeling with cayenne pepper initially. Do not use it over wounds or open injuries.
Epsom Salt for Joint Pain :-
Epsom salt provides the essential magnesium to joints. Lack of magnesium in body causes joint pain. Along with this, magnesium also helps in reducing inflammation and increasing cells detoxification.
Put 2 cup Epsom salt in bathing water. Now sit in this water for 20 minutes. Now use this remedy at least once in 2 days.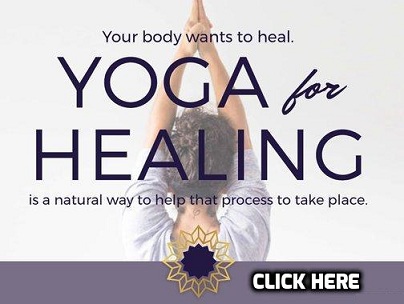 Garlic for Joint Pain :-
Garlic is beneficial for arthritis or joint pain patients because it contains excess of sulphur and selenium. Sulphur helps in reducing pain and inflammation. According to research selenium protects from arthritis. Usually arthritis patients have deficiency of selenium in blood. Eat raw or cooked garlic in food regularly. Eat at least 3-4 cloves of garlic daily. Grind garlic in mustard or sesame oil then apply it on joints. Leave it for at least 3 hours. Use this remedy two time daily on regular basis.
Ginger for Joint Pain :-
Due to anti inflammatory properties of ginger it helps in giving relif from muscle or joint pain. Drink ginger tea daily. Mix ginger powder in food. To make ginger tea, put a small piece of ginger in one cup water and boil it for 10 minutes. Now mix honey in it according, to taste and then filter and drink it. Or, mix equal amount of ginger, turmeric and fenugreek. Eat one spoon of the mixture daily in morning.
Click here to read:-  14 Things You Should Know About Dengue Fever
Stinging Nettle for Joint Pain :-
According to various studies, stinging nettle is beneficial for joint pain without any side effect. The proper reason is not known till now but it is considered that it has a compound which reduces inflammation. It also has excess of boron which is necessary for healthy bones and joints.
Heat one cup water by mixing 3 spoon dry stinging nettle powder for 10-15 minutes. Now filter it and drink it. Drink it 3 times in a day. You can also apply paste of fresh stinging nettle leaves on joints. Initially you will feel little itchiness but in the get it will give pain relief.
Note:-  Stinging nettle can react with some medicines like blood thinners, blood pressure, heart and diabetes. Therefore first consult the doctor and then use them or not. You can consult any rheumatoid arthritis doctor and can take rheumatoid arthritis therapy or if it's getting worst then can take rheumatoid arthritis treatment, and do not forget to take rheumatoid arthritis diagnosis in this problem.
treatment centers near me, drug and alcohol treatment centers, healthcare management, health informatics