5 Tricks to Wake Up Early Morning to Gain Good Health
Wake Up Early Morning- Old peoples said it right that sleeping till late is a big loss and wake up early in the morning is a big gain for health and for a social life too.
There are so many benefits of wake up early in the morning. Lets read all the benefits of how to wake up early is written below.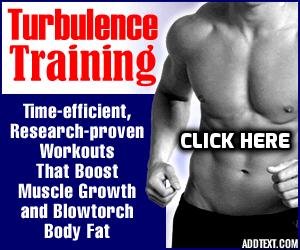 Click here to read:-  25 Home Remedies for Cough, Cold and Sneezing
Walk/ Run/ Exercise:- Wake up early in the morning and go for walk or running or you can do some exercises to make your body and mind fit and healthy. You will feel happy, energetic and confident. It will make your day better than yesterday.
Make a Plan For The Day:- While wake up early in the morning and after all physical workout you can make a whole day plan in detail, it will boost you and motivate you to complete the work in a right manner so that you will enjoy your work and life more than before.
Set Your Alarm Clock:- Most of the people set the alarm for the next morning to wake up early but most of the time they put an alarm on snooze which is not right in any manner. It puts the person in more stress and also disturbs lot. You must have to motivate yourself to wake up on fixed time. If you still can't wake up by using alarm you can tell your family members or friends to wake you up in the morning at a particular time. When you doing this thing on regular basis soon you will be wake up early morning before using an alarm of friends and family members. Set alarm for 5 am, this is the perfect time to Wake Up Early Morning.

Click here to read:-  Did You Know These 10 Ways to Overcome Shoulder Pain
Take Proper Sleep:-

Try to fix the time of your sleep so that you can know how much time you have for sleep. Close your TV, mobile etc. at least 30-40 minutes before sleep so you can take good sleep. Technology is for providing us more facilities not to create a problem in life. Avoid these things in nights. For me, the meaning of TV is "Telling a Lie To Your Vision". Wash your feet, face and do gargles before sleep. This will make you fresh before sleep and you can Wake Up Early Morning.

Eat/Drink Right Things in Dinner:- Dinner is not necessary to be taken, it is just for a taste of our tongue. Whichever thing you take in dinner is never digest so it's good to take light food. You can take fruits, oats, corn flakes in dinner or can take warm milk and add a very small quantity of turmeric in warm milk. It helps you to have a good sleep. Take dinner till at least 9 PM or 2 hours before going for sleep. For this, I can say "Eat Right, Sleep Tight". It helps to get up fresh and energetic in the morning.

Lots of researches tell us that sleeping early in the night and wake up early in the morning makes your body and mind fresh, energetic, healthy and happy. It also makes your brain more active and creative. Adopt good habits and leave bad habits. If you don't love yourself how can you love others?? So it's better to start loving yourself first than think about others. Your friends, relatives can stand with you in your medical and health problems. But it's only you who will suffer from the problem, not them. It is better for you to wake up early in the morning and start doing physical activities. It will make you healthy and fit.
You can join various types of fitness training program or can join strength training workouts or some body-weight exercise which could be an easy way to lose weight too. Join some health and fitness program to stay fit and healthy.
So you are in which side? Losing Side or Gaining Side? Life is yours, choice is yours. I am sure you will choose the right way.
Wake Up Early Morning