4 Negative Effects Of Social Media On Relationships
Boy And Girl Doing Breakup
Social networking websites such as Facebook, Twitter, and various applications have become a part of the lives of people today. If a person goes away from them for a little while then he becomes restless. Initially, the social media, the purpose of the new media, was to connect people with each other and strengthen the communication medium. Social media also got success in this purpose. But at the same time, it has also influenced social relations. Every coin has two sides, in the second aspect, social media has interfered in people's relations. Talk about the impact on social media and its social relationships.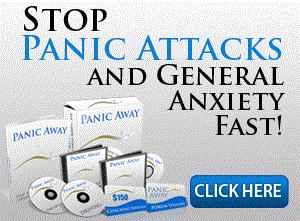 Social Media Interfere In Society
Social networking sites have become part of the lives of most people. In the beginning, such websites strengthened mutual relations, but now it has become a reason to create problems in relationships. So before you login and talk to your partner once, before sharing your personal life with the world. Social networking can cause discontent in any relationship. When your partner spends time on a social networking site, your feelings get hurt. In such a case, its adverse effect is that the person feels neglected.
Click here to read:- Review – Is Social Media Good or Bad
Today people of all ages are connected to social networking sites like Facebook and Twitter. The social networking period has started from MySpace and has reached Facebook and Twitter. Earlier these sites were used to find friends from the old school and to contact the relatives living abroad.
In recent years, they have surrounded all facets of our close relationship, especially our lives and relationships. Facebook and Twitter connect people to their friends and relationships, the likes and dislikes of the door and social circle. There is no direct conversation or meeting in this program. People talk about someone on Facebook, based on the comments and posts shared by them.
Negative Effects Of Social Media On Relationships
Effects Based on Image Performance
Social networking site is a platform by which any person can share their thoughts with other individuals. Facebook and Twitter allow other people to see our friends. In the meantime, different groups of people (close friends, family, acquaintances, friends of friends, colleagues, and strangers) have to face challenges in their proper presentation.

Potential Threats to Relationships to Social Networking Sites
The use of social networking sites is also doing much to make friends, rather find girl-friend and boyfriend. Not only that, social networking has come into the role of a marriage counselor in today's world.
Click here to Read: Diseases Can Be Diagnose Using Smartphone Easily
At the same time, this is also the reason for the saddening and put negative effects on two people's relationship with each other. Fake profile is an example. The habit of young people and girls is that they share all their information on the profile in enthusiasm. Sharing your phone number, home address, or any other private information on the profile often leads to problems. Some people displaying themselves when they are online are not in real life. Knowing the reality later, relationships start to crack.