10 Natural Home Remedies for Acne Pimple Treatment
Home Remedies for Acne – Acne is a skin problem which can occur in a person of any age. But it occurs mostly in teenage because many hormonal changes occur during this time frame.
Acne may occur due to sleep deprivation, too much stress, unhealthy eating habits, and irregular life routine. Although there is no definitive treatment for acne, there are many easy and simple home remedies which prevent from acne.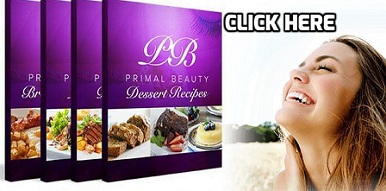 Click here to read:-  10 Natural Treatments To Coming Out From Depression
Today I am going to share 10 natural home remedies for the problem of acne or we say pimples. You do not need to use acne skin care products, just try them, I personally them best acne scar treatment.
Baking Soda:-
Baking soda is actually sodium bicarbonate which removes dead cells of the skin and helps in growing new skin cells. It also regulates PH level of skin and anti-inflammatory and antiseptic properties in it prevents from acne.
Make a paste with 2 spoons of baking soda and a very small amount of water. Apply this paste on face and then wash it after few minutes. For better results mix one spoon cinnamon powder, half lemon's juice, five spoon honey in two spoon baking soda and then apply it on a face. Use baking soda twice a week for better results. I personally find baking soda best face wash for acne issues.
Oatmeal:-
Oatmeal cleans skin pores and absorbs the excess of oil. Mix one spoon honey and juice of half lemon in roasted oatmeal. Now rub it on the skin. Then leave it for 30 minutes and was with warm water. Repeat it two times in a week to get good results. This Home Remedies for Acne is the one I like to do occasionally.

Fuller's Earth:-
Fuller's earth is very much beneficial for greasy and acne prone skin because it absorbs an excess of oil from skin (without making skin dry) and opens the pores. It also lightens the color of the skin. Fuller's earth is easily available in the market.
Make a paste by mixing fuller's earth, rosewater and sandalwood powder in equal quantities.

Now apply this paste on face and clean the face after 15 minutes or till it gets dry.

Repeat it 3 times a month to get rid of the problem of acne.
Lemon Juice:-
Acidic properties of lemon juice are helpful in treating acne. It cleans the dirt present in pores. You can use it daily for your skin. But if your skin is dry or less oily then use it once in 2-3 days.
Rub the peel of lemon on skin prone to acne and leave it for few minutes. 20 to 30 minutes would be a better time and then wash with warm water. You can apply by mixing rose water in equal quantity with it.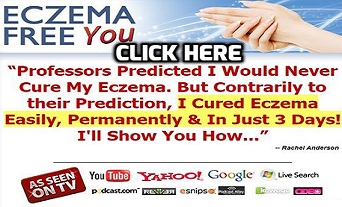 Click here to read:-  Reduce Cholesterol By Using These Natural Tips Easily
Toothpaste:-
Toothpaste which is used in our daily life can also be used for the treatment of acne. This removes the pimple's swelling and makes them dry.
Apply toothpaste on pimples before going to sleep. In morning clean it with warm water. You will notice the difference in 2-3 days.
Tea Tree Oil:-
One another known and popular remedy for acne is tea tree oil. It works as antiseptic for skin and disinfects the pores. It removes the bacteria causing pimples. Apply it 2-3 times a day regularly for a few days. If any kind of skin irritation, redness or over drying occurs with tea tree oil then use dilutes teat tree oil.
Orange Peel:-
Orange contains acidic properties and vitamin C which is a perfect remedy for acne. You can use orange juice or orange peel but orange peel is more effective.
Dry the orange peel fully in sunlight.

Now make powder of it by grinding and make a paste by mixing some water in it.

Apply this paste on the affected area and leave it for 10-15 minutes. Now wash face with warm water.
Aloe vera Gel:-
Soothing and anti-inflammatory properties of aloe vera also help in treating acne. Aloe vera gel also removes scars caused by pimples.
Aloe vera is easily available in the market. You can extract it at home too by cutting aloe vera leaves. Use the paste/gel 2 times a day on a face or affected for a few days to come out of this problem of acne.
Fenugreek:-
Fenugreek has anti-inflammatory, antioxidant and antiseptic properties which are very helpful in treating pimples.
Make a paste by mixing fresh leaves of fenugreek in water.

Apply this herbal paste on the affected area and leave it for 10-15 minutes then wash face with warm water.

Use this natural home remedy for 3-4 days continuously to get rid of acne problem.
Grind one spoon fenugreek seeds and make powder.

Then mix it with hot water and make the paste.

Apply it on a face before sleeping in the night.

Wash your face with warm water in the morning.

Repeat it 2-3 times in a week.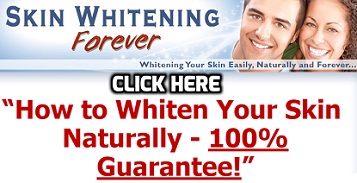 Click here to read:-  7 Tips to Increase Good HDL Cholesterol
Neem:-
Neem is beneficial for many kind of skin products. It has antiseptic and antimicrobial properties which kill bacteria's those are causing pimples or acne problem on face. Along with this it also treats skin redness and skin breakouts.
Make a paste by grinding neem leaves with water. Now put some turmeric in it and apply it on the face. Wash your face after 20 minutes. Use this remedy for at least 2 times in a week. You can also use neem oil on regular basis on the face but if you do not like the smell of neem then leave it.
Home Remedies for Acne given above prevent pimples and help to treat them. For better results, healthy lifestyle, healthy food is also necessary. Avoid eating junk food, oily food, and fried food. Add more fruits and vegetables in your diet.
Friends, I am sure that now you understand it clear about how to get rid of acne fast.
Home Remedies for Acne