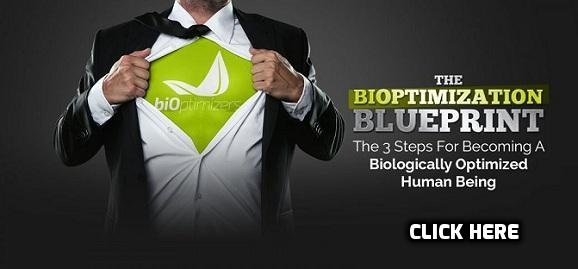 Symptoms and 10 Home Remedies of Food Poisoning
Home Remedies of Food Poisoning- Mostly people suffer from food poisoning once in life. Food poisoning occurs due to bacteria, viruses or toxins present in bad food.
Main symptoms of food poisoning are:- Vomiting, nausea, headache, loose motions etc. Do not ignore food poisoning.
When someone suffers from food poisoning, our body uses the maximum amount of water to expel these toxins out. So during food poisoning drink water in large quantity to keep the body hydrated.
If you are suffering from vomiting and lose motions then do not eat solid foods only drink liquid fluids, with this try to expel toxic matter out from the body as soon as possible.
Click here to read:-  9 Causes And Treatment Of Laziness And Fatigue
Click here To Buy- Yeast Infection No More
Today I am going to share symptoms and 10 natural home remedies which can help you to come out from the problem of food poisoning.
Ginger:-
Ginger is very effective for any type of digestive problems. It keeps people away from problems caused by food poisoning.
Drink one cup of ginger tea after breakfast and dinner. It will prevent acidity, nausea and many other food poisoning symptoms.
Drink mixture of ginger juice (2 drops) with one spoon of honey. Repeat it for 3-4 times in a day. You can eat the ginger by cutting it in slices.
Apple Cider Vinegar:-
Although apple cider vinegar is acidic liquid it has an alkaline effect on our body. Due to this, it keeps away the problem of food poisoning. It keeps gastrointestinal lining calm and kills bacteria which give us instant relief.
Drink a mixture of 2 spoon apple cider vinegar in one cup of hot water before eating food. You can consume it without mixing in water, but then drink lemon juice or some other fresh fruit juice. using apple cider vinegar is one of the best Home Remedies of Food Poisoning.

Fenugreek Seeds and Curd:-
Curd has antibacterial and antimicrobial properties which fight with bacteria causing food poisoning. Fenugreek seeds help in removing abdominal discomfort.
You can consume one spoon of fenugreek seeds by mixing them in curd according to need. Do not chew fenugreek seeds just gulp these seeds fully. The mixture of fenugreek seeds and curd will give you instant relief from vomiting.
Lemon Juice:-
Anti-inflammatory, antiviral and antibacterial properties of lemon juice will give you relief from this problem. Lemon juice has acidic properties which kill bacteria.
In one spoon lemon juice put one pinch of sugar. Drink it, repeat it 2-3 times day. You can drink lemon water. It will clean out your digestive system.
Click here to read:-  8 Natural Foods for Curing Hormonal Imbalance in Women's
Basil:-
Basil is a very effective remedy for getting relief from stomach problems caused by food poisoning. It also contains anti-microbial properties which help in fighting with micro-organisms.
Make a juice of basil leaves by grinding them and mix some amount of honey in it and drink it 2-3 times daily. You can also mix coriander juice with it.
Drink basil oil by mixing its few drops in one glass water. Do it 4 times a day. It will help in killing bacteria.
You can also put basil leaves in your tea and drink. It will increase in a taste of tea and you will also get the benefit of it.
Garlic:-
Garlic also contains strong antiviral, antibacterial and antifungal properties, therefore, it also helps in getting relief from food poisoning. It reduces vomiting and loose motions. Eat one fresh garlic clove with water. If you can tolerate garlic smell then drink garlic juice.
Mix garlic oil with soybean in equal quantity then after food massage with this oil over stomach for sometimes to get relief from this infection.
Banana:-
Eating banana helps a lot in the problem of food poisoning. Banana keeps stomach clean because it is easy to digest. Banana is rich in potassium which prevents from lack of potassium due to vomiting. Eating only one banana can restore the energy level of your body. You can also drink a banana shake if you want to. Banana is the cheapest Home Remedies of Food Poisoning.

Cumin:-
Cumin gives relief very easily to abdominal discomfort or stomach inflammation due to food poisoning.
Give heat one spoon cumin in one cup water. Now mix one spoon fresh coriander juice in it and put salt according to your taste. Drink it two times a day.
You can make the herbal drink with cumin and asafetida. Drink it two times a day. It will give you relief by expelling toxic matter out from your body.
Herbal Tea:-
You can get relief from disturb system by different types of herbal tea and can keep your body hydrated.
Stomach gets clean with peppermint tea and it provides relief from cramps. Comfrey root tea and meadowsweet tea prevents from stomach inflammation. If you have nausea problem then drink licorice tea or chamomile tea, it will reduce inflammation and will provide relief to stomach.
Click here to read:-  9 Productive Things Which You Can Do While Sitting On Toilet
Honey:-
Honey has anti-fungal and antibacterial properties which reduce the symptoms of constipation and food poisoning. Everyday eating one spoon honey 3 times can give relief to an upset stomach. It controls the formation of excess acid in the stomach.
Friends, now you can understand the article about Home Remedies of Food Poisoning after reading this health blog post article that how does food poisoning occur and how long does food poisoning. You just simply have to use of the above-written home remedies for the food poisoning treatment.
Share these articles with your friends and family members.
Thanks….
Home Remedies of Food Poisoning