The Ultimate Advantages of Massage Therapy For Athletes 
Massage therapy, which is nothing but the manipulation of muscles, tendons, ligaments, and joints, etc., is highly beneficial for professional athletes. It a unique way to get rid of the muscle tension, and the stress linked to everyday life. It is also in tremendous demand for relieving the pain that occurs due to injuries and prolonged illnesses.
It's one of the best ways to relieve stress, anxiety, and depression irrespective of their primary cause. Regular massage helps in enhancing the ability of the body to perform physical activities. Besides, it is also good for raising emotional health. It means if you are someone who is struggling with emotional issues, a gentle massage can bring a significant improvement to your health.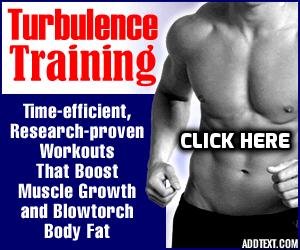 According to Fyzical Therapy, "People who struggle with the chronic pain and inflammation that occur due to severe injuries and illnesses, seek massage therapy as primary care. Besides, they also use it as complementary care along with other medical treatment. It's the best way to deal with conditions like arthritis, neck pain, back pain, sports injuries, and Fibromyalgia."
Click here to read:-  Know 9 Health Benefits of Eating Sprouts
Professional athletes, who often experience sports injuries, can use this technique to improve their overall fitness. While seeking massage therapy, it is essential to stick to a competent physical therapist who has years of experience.
Here's why massage is necessary for professional athletes
To Increase Flexibility
It's utterly crucial for athletes to maintain a flexible body to improve their efficiency. No matter which sport you play, having excellent muscle flexibility is not only vital for raising your performance, but it is equally essential to prevent potential injuries, which can keep you from enjoying your sport.
If your range of motion has reduced due to an ankle, hip, or knee injury, seeking massage can help you stay flexible. Your physical therapist will restore your range of motion by strengthening your muscles, tendons, and ligaments, etc.
To Maintain Flexible Connective Tissues
For having an ideal body that can perform any types of physical movements, it's highly essential to maintain the flexibility of connective tissues by retaining natural lubricants. And one of the best ways to do that is to go for regular massage sessions.
To Mitigate Pain
Sports injuries like a muscle strain, Achilles tendons, ACL injuries, tennis elbow, shin splints, and hamstring strain, etc., cause a lot of pain and discomfort, which prevent athletes from putting their 100 percent attention towards their game. However, by seeking massage therapy at the right time can reduce the pain significantly.
Massage is also helpful in treating conditions like back, neck, and shoulder pain irrespective of their underlying cause.
To Cure Injuries
Massage therapy is one of the best treatments for healing injuries naturally. You don't always have to rely on medications and surgeries to cure an injured back, knee, shoulder, ankle, or wrist. Nowadays, well-trained physical therapists are using massage to heal injuries and to restore function.
Even if you are struggling with a severe injury, seeking massage therapy can diminish the need for medicines.
Click here to read:-  Did You Know these 12 Super foods for the Weight Lose
To Relieve Headaches
If you are a professional athlete, and you experience frequent episodes of migraine headaches, massage therapy can prove to be highly helpful for you. Migraines generally occur due to stress and tension, and massage therapy can address both of them.
Besides, it's also a great way to relieve tension headaches.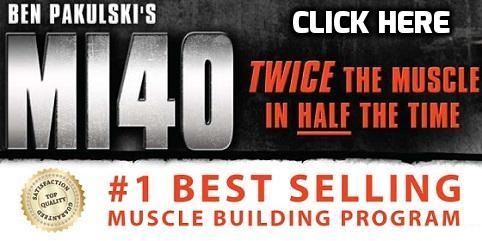 To Improve Sleep
Athletes must sleep for at least 7 to 8 hours to maintain a healthy body. Those who experience disturbed sleep pattern can't wake up feeling fresh in the morning, which spoils their entire day. Besides, lack of sleep can cause problems like diabetes, high blood pressure, irregular heartbeat, heart disease, and stroke, etc.
Therefore, it is imperative for you to find effective ways of improving your sleep. If you seek massage therapy, you will see a drastic improvement in the quality of your sleep.
To Promote Relaxation
Since massage not only helps in relieving stress but also address the primary source of musculoskeletal pain, it eventually helps in promoting relaxation. Massage is also one of the best ways to provide relaxation to people with muscular over-use.
As it promotes circulation, it ultimately helps increase blood flow to the affected parts, which then promotes healing by supplying nutrients to the whole body.
Click here to read:-  Reduce Cholesterol By Using These Natural Tips Easily
To Boost Mood
If you often get frustrated due to the problems linked to your personal or professional lives, then you can seek massage therapy to boost your mood. A massage helps in releasing dopamine- the feel-good hormone, which improves mood.
Yes, if you seek massage therapy from an experienced physical therapist, you will experience a significant improvement in your mood. Feel-good hormones help offer countless benefits. They are not only crucial for pain management but are equally vital for dealing with emotional issues.
Besides, athletes can also seek massage therapy after workouts to feel relaxed. Since it offers multiple benefits, as an athlete you don't have to think twice when it comes to trying massage therapy.