Water Brash May Be The Reason For Excess Saliva Know Symptoms And Treatments
Both, the children and the elderly people may have the problem of excess saliva.

Sometimes too much saliva is also formed in the time of pregnancy.

Some home remedies can be helpful in the problem of saliva flowing through the mouth.
Many people have more saliva than necessary in the mouth, due to which the saliva is dripping from their mouth or they have to spit them over and over again. Generally, it happens, because we eat more tasty food or sour things, but if this is happening without any reason, then you can be a victim of 'Water Brash'.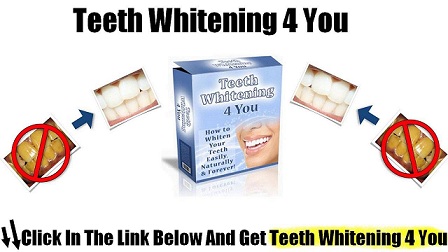 When we brush our teeth, excess saliva is released and many times you feel the soreness in the mouth. Usually, children are more likely to get rid of excess saliva, but sometimes elder peoples also may be a victim of this condition.
Excess Saliva
Excessive saliva is not a disease, but this condition can sometimes cause you to fret because you have to spit in this situation for a little while. Many times people begin to form more saliva after brushing in the morning. Many times the cause of excess saliva is acid reflux. Due to acid reflux, the sourness remains in your mouth, sometimes the taste of water starts bitter and sore throat.
Click here to read:-  Morning Saliva Contains 5 Hidden Treasure Know About Them
Too Much Saliva Is Also Formed In The Time Of Pregnancy
Many times the problem of saliva is also increased in pregnancy. This is not considered to be a major problem and is often due to the decrease of certain hormones. However, if suddenly more saliva starts to form, then contact the doctor.
Sometimes Excess Saliva Can Be Made Because of Various Diseases
Due to various types of diseases like mouth ulcers, mouth infection, liver problems, intestinal discomfort, rabies, serotonin syndrome etc. may also cause problems of forming more saliva in the mouth. If you have problems with mouth ulcers or infections, you get relief by eating ant
ibacterial things such as Garlic, Ginger, Fennel, Turmeric, Honey etc.
Cloves Reduce Excess Saliva
By chewing cloves, it reduces the sensitivity of the mouth glands. Apart from this, cloves have antibacterial and anti-microbial properties, which eliminate bacteria present in the mouth. Therefore chewing two cloves twice a day can reduce excess saliva. Cloves are also used in the form of mouth freshener, along with all the mouth problems.
Click here to read:-  Know 6 Difficulties Your Teeth Face As You Grow Older
Cinnamon Tea
Drinking cinnamon tea can also help you to rid of the problem of water brash or extra saliva. To make this tea, you need to make powder of 4-5 pieces of cinnamon. Now put this cinnamon powder in a hot water and leave it for 10 minutes. After 10 minutes add one teaspoon of honey and drink. The problem of excess saliva will be cured immediately.
water brash