Top 10 Natural Home Remedies to Control and Cure Dandruff
Dandruff is one of the common scalp problems which is also known as seborrheic dermatitis in medical terms. Common and important causes of dandruff are dry skin, excessively oily skin, the growth of bacteria and fungus on the scalp, inflammation in skin etc which causes itchiness and dry skin flakes. Dandruff can be controlled by taking proper care of hairs. There are most effective ways of treating dandruff. It is true that natural remedies take time to show results (sometimes not taking time) but they have no side effects and they cure the problem completely.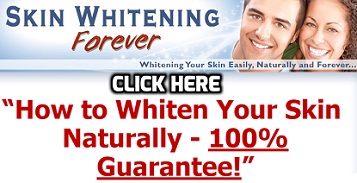 Click Here to Read:- Did You Know These 10 Natural Home Remedies for Knee and Joint Pain
Today I am going to share 10 best home remedy for dandruff (which can be helpful in the problem of dry scalp too) which can help you to know about how to get rid of dandruff.
Neem:-
Neem has anti-fungal and anti-bacterial properties which are helpful in treating dandruff completely and keeps our hairs healthy and strong. Moreover, it also cures other hair problems like head infection, itchiness and hair fall.
Boil handful of neem leaves in four cups of water. Let it cool down and strain it. Now rinse your hairs with this water. Use this remedy twice a week to remain dandruff free.
Coconut Oil:-
Coconut oil also contains anti-fungal properties which treat your dandruff. Moreover, it provides moisture to dry scalp and prevents itchiness.
Mix one -half spoon of lemon juice in three spoons of coconut oil. Now apply this on your hairs and massage for some time then rinse your hairs after 20 minutes. Do this twice a week.
Apple Cider Vinegar:-
Apple cider vinegar is also very effective for the treatment of dandruff. It helps in balancing the PH of hairs which prevents the growth of yeast. It works as a natural cleanser and opens the closed pores and hair follicles.
Mix three spoons of apple vinegar and water. Add 15-20 drops of tea time oil in it. Apply it on scalp and massage for some time. Rinse your hair after a few minutes. Do this for 2-3 times a week.
Baking Soda:-
Baking soda is a mild exfoliate therefore it helps in removing dead skin cells and absorbs extra oil. It also maintains PH level and reduces the growth of fungus which causes dandruff.
Wet your hairs and rub a handful of baking soda on your scalp. Rinse your hair with warm water after 2-3 minutes; repeat this process twice a week.
Note:- Do not use shampoo after this treatment.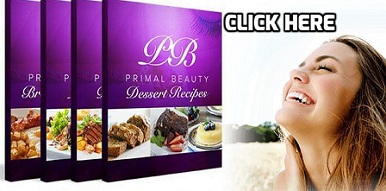 Click Here to Read:- What is financial planning and why it is important for you
White Vinegar:-
White vinegar is one of most effective home remedy for dandruff. It has acetic acid that prevents the growth of fungus on the scalp and relieves itching.
Add a half cup of vinegar in two cups of water. Apply this mixture on hairs and massage after shampoo your hairs. Wash your hair with shampoo again after 10-15 minutes of a gap. You can also add olive oil to this mixture. Use this remedy twice a week.
Olive Oil:-
Olive oil is a natural moisturizer which reduces skin dryness. Just give slight heat to olive oil and then massage it on the scalp. Now cover your hair in a warm towel for few minutes. After 30 minutes gap wash your hairs by using good quality shampoo. Repeat this process 2-3 times a week.
Tea Tree Oil:-
It has strong antifungal properties which makes it a very effective treatment for dandruff. Add a few drops of tea tree oil in your shampoo and wash your hair. You can also add a few drops of tea tree oil into 2 spoons of olive oil or coconut oil and apply this on your hairs. Do any of these methods 1-2 times a week regularly for a few months.
Lemon Juice:-
Lemon juice contains acids that fight the fungus which causes dandruff. It also helps in relieving itching on scalp. Squeeze half lemon in one-quarter cup of yogurt after that apply it on your hairs and scalp properly. Leave it for 20 minutes and then wash with shampoo on the hands after that do massage lemon juice mixed with water directly on the scalp. Leave it for 5 minutes and then shampoo your hair.

Aspirin:-
Aspirin contains salicylic acid which exfoliates the scalp and controls dandruff. Prepare a powder by breaking two aspirins tablet and mix it with your shampoo then do massage your hairs and scalp with this mixture for some time and then wash. You can also use Listerine in place of aspirin because it also has the same antifungal properties and alcohol content which can help in to get rid of the problem of dandruff.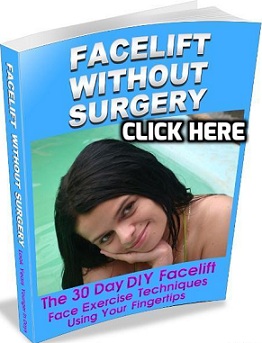 Click Here to Read:- Improve Brain Function and Memory Power by using these 8 Natural Home Remedies
Fenugreek Seeds:-
Fenugreek Seeds have antifungal and soothing properties which control dandruff up to much extent. Dip four spoons of fenugreek seed in the water overnight. Prepare a paste of these by crushing them in the morning time before bath. Now add 2 spoons of curd in it. Apply this paste over your whole head and leave this for an hour. Then rinse your hair with shampoo. Do this 2-3 times a week.
I am sure you would get rid out of your dandruff problem by using any of these up given home remedies. You have to take patience while using these natural remedies for dandruff. Try to follow only 1 remedy at a time on a regular basis, never mix them.
Please do share these articles with your friends, family members and on social media account too.