10

Depression Symptoms And Warning Signs
Depression Symptoms – If you are experiencing pain in many parts of your body like a headache, stomachache and waist pain and even the medicines are not affected, then these symptoms may be indicating depression.
Feeling of frustration from time to time is natural in a person's life but if you feel lonely and destitute with it, then this can be symptoms of depression. Depression makes your happy life difficult. Depression symptoms can vary in everyone. But there are some common causes and symptoms that can be recognized by them.
30 million people worldwide suffer from depression but you do not have to worry. There are so many things that can help you get out of depression. So let's talk about the symptoms and warning signs of depression.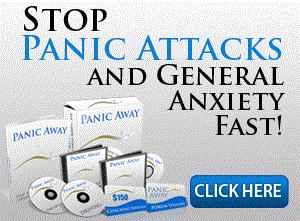 Following Symptoms of Depression Are:
1- Exhaustion:
When a person is depressed, he does not like to do something. At the same time, it starts getting tired without doing anything and your body feels very heavy.
Sleep Changes:
Depression is also of many types. Many people get very sleepy in this and some people do not sleep. Some people also show signs of walking in mid-night.
Review I Love Panic Attacks – Know How To Overcome Anxiety and Stress Problems
Change in Daily Activities:
In depression, you can easily forget about your daily activity. Daily work like your social activity, hobbies etc. You also lose the ability to feel your happiness.
Weight Change:
Depression changes your weight. Some people lose their weight. 5% of human weight changes in depression every month.
Irritability:
If you become irritated in the temperament and it becomes your habit, you will have to take seriously this because it is a great symptom of depression. For this, instead of fighting the person suffering from depression, you should talk calmly and understand it.
Anger:
You become restless, excited and even violent in depression. Your tolerance decreases and you feel more anger quickly.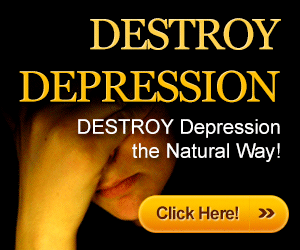 Unexplained Pain:
Due to stress, the pain starts in many parts of your body. Such as a headache, abdominal pain, and waist pain. Taking medicine also not showing any effect on them.
Negative Thoughts:
Most of the negative thoughts come from a person who is suffering from depression. In which the affected person thinks of harming others as well as harming themselves. This idea does not even leave them in dreams.
Click Here To Read:-  Top 10 Legit Passive Income Ideas
Fear:
A person in depression also feels fear from anything like going to some dark room, theater, from some person, traveling etc.
A Decrease in concentration is also a depression symptoms:
Depression keeps many things going on in your mind, due to which affected person cannot pay attention to their work, and their attention begins to disconnect from important things. In other things, your focus starts to lose and because of this, you may also seem to forget many things.