10 Natural Home Remedies for Wrinkle Treatment
Some people start getting wrinkles on face with growing age so they avoid going in front of mirror as sometimes they feeling afraid and worried of their age and from wrinkles. Wrinkles occur due to thin skin and sagging skin. It mostly occurs on face, neck and on hands. Natural home wrinkle treatment is the best way to get rid of this issue.

Getting wrinkles is natural process with growing age. Connective tissues are present above upper layer of skin mainly. These tissues are formed by fibroblasts cells, due to growing age the formation of these tissues gets slower and they start breaking down. It results in wrinkles.
Did you know the main reason behind wrinkles in less age? Main reason of wrinkles in less age is:- excess of skin exposure in sun, environmental pollution, smoking, due to consumption of few medicines and drugs, excess of depression, deficiency of vitamin E or hormonal imbalance.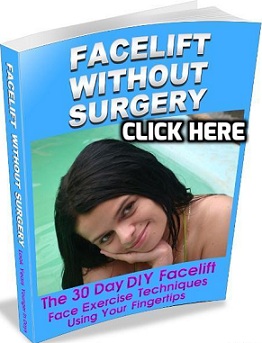 Click here to read:-  Prevent These Dreadful Disease By Getting Regular Eye Checkup
Lots of people start taking anti wrinkle injections, face lift cream or laser treatment for wrinkle treatment but let me tell you one thing very clearly, you do not need to do any of the these things to clean those wrinkles from your face and other body parts. Lots of companies start selling products by saying they are selling anti aging cream or best wrinkle cream or face lift cream but please do try the below written home remedies 1st for wrinkle treatment and I am sure you will get the result within days. There are many home remedies which are effective in treatment of wrinkles and preventing from further wrinkles.
Today I am going to share 10 natural home remedies for wrinkle treatment which surely helps you to get rid of the wrinkle problem.
Olive Oil for Wrinkle Treatment:-
Olive oil is very good oil for massage and best wrinkle filler for skin and for face. It contains many antioxidants like vitamin A and E which fight with free radicals that damage skin. Massaging olive oil regularly keeps the skin moisturized, repair skin, cells regeneration. Because this oil goes inside the skin so it gives long lasting protection to skin and makes it soft.
Mix few drops of olive oil in honey and glycerin. Now massage your skin 2 times in a day with this mixture. It removes dead cells and opens the new cells. You can also use coconut oil, almond oil or any oil having vitamin E for removing wrinkles. 
Fenugreek Seeds for Wrinkle Treatment:-
Fenugreek leaves, seeds and oil are effective for wrinkles as well as many other skin problems. It has minerals which are easily absorbed by our skin, so it beneficial in treating wrinkles and fine lines. Grind few fenugreek leaves and make the paste. Apply it on face and hands before sleeping. Wash face in morning with warm water. 
Boil fenugreek seeds in water for 15 minutes. Now filtrate water and wash your face and hands with this water. Then apply fenugreek oil. Doing this regularly reduces the wrinkles and fine lines of any type. 
Aloevera for Wrinkle Treatment:-
Aloe vera has molic acid which improve skin elasticity and removes wrinkles.
Extract gel from one leave of aloe vera in a bowl. Apply this fresh gel on face and leave for 20 minutes. Then wash face with warm water.  Put one vitamin E capsule in one spoon or aloevera and mix it well. Now apply it on part of skin wherever you are getting wrinkles. Wash it after half an hour with warm water. Aloe vera is one of the best anti aging treatments which you can take easily and naturally at home without any side effect. 
Ginger for Wrinkle Treatment:-
Ginger contains excess of antioxidant due to which it is very effective anti wrinkle home remedy. It also stops break down of elastin which is main reason of wrinkles and fine lines.
Eat grinded ginger with one spoon of honey regularly. If you can't eat ginger then you can drink ginger tea 2 times a day too. This is one of the best wrinkle treatments that work really.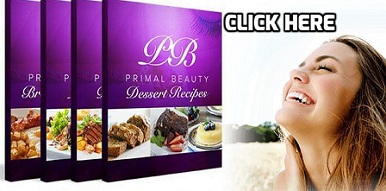 Click here to read:-  10 Tips of Computer Eye Strain Relief and Stress
Banana for Wrinkle Treatment:-
Banana has vitamins, mineral and antioxidants which fight with wrinkles and fine lines. Using this as a remedy for 2 times a week makes your skin young and removes wrinkles naturally.
Make paste of two bananas by mashing them. Apply this paste over wrinkles and keep it at least for 30 minutes and then wash it with warm water. You can use it by mixing it with some moisturizer (if you want too, otherwise it is ok if you use it alone).
Mix one mashed banana with one avocado and put some honey in it. Apply it on face for 20 minutes and then wash your face. Do this for few days and you will see the positive result. 
Almond for Wrinkle Treatment:-
Almond contains fiber, vitamin E, iron, calcium, zinc, folic acid and oleic acid. Combined mixture of all these is effective in minimizing aging process and wrinkles.
Soak few almonds in mil overnight. In morning peel off almonds and make paste of them after that apply the paste on your face. You can apply it under your eyes also which removes dark circles under eyes. Apply it for 20-30 minutes and then wash with warm water. For better results use this remedy daily for few days. For minimizing aging process you can also use almond oil as massage oil. 
Carrot for Wrinkle Treatment:-
Carrot has vitamin A which promotes collagen production and keeps skin smooth.
Boil 3 large carrots in water until these get smooth. Now take out these in bowl and mash these and put some honey over it. Now apply it on face and leave for 30 minutes then wash the affected area with warm water.
You can also apply carrot juice with honey on face every morning and in evening. Apart from this you can include raw carrot in your food especially in lunch as salad. 
Lemon Juice for Wrinkle Treatment:-

Lemon juice has citric acid which is a strong expellant and helps in removing dead cells. It works a s deep cleansing agent and astringent which helps in removing dark circles, wrinkles, fine lines and signs of aging.
Rub lemon juice on your face slowly and then after 10-15 minutes wash your face. For better results use it 2-3 times a day.
Mix curd, honey, vitamin E oil and lemon juice, one spoon each. Apply this mixture on face for 20 minutes then wash your face. Mixing amla powder in lemon juice and applying it on face helps in removing wrinkles and signs of aging. Lemon is the cheapest homemade wrinkle cream.
Pineapple for Wrinkle Treatment:-
Pineapple is not just a favorite fruit of everyone which is dam good in taste. It also helps in the problem of wrinkles. Pineapple contains such enzymes which promotes skin elasticity and skin moisturizing and eliminates dead cells. It also has antioxidant, fibers and vitamins which are beneficial for healthy skin.
Apply pineapple's pulp on wrinkles. Let it dry for 20 minutes then wash with fresh water. Apply juice of green pineapple daily for 5 minutes. It also helps in removing dark circles under eyes.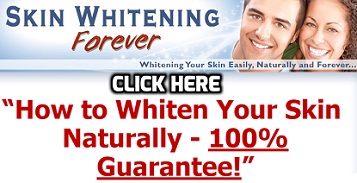 Click here to read:-  25 Home Remedies for Cough, Cold and Sneezing
Water for Wrinkle Treatment:-
Drinking water is best and easy remedy for removing wrinkles. Water keeps body hydrated and makes skin moisturized. Always drink pure, clean and filtered water. Unfiltered water can contain many chemicals that can damage skin.
Drink at least 2 liter filtered water daily. Do not drink alcohol or any other carbonated drink.
7 extra tips for getting relief from wrinkle problem.
Do not remain for long time in sunlight especially in afternoon.

Avoid depression because chronic stress leads to cellular skin aging.

Avoid smoking because it leads to damage of collagen tissue and is reason for wrinkles in small age.

Include vitamin C products in food like orange, blueberries, grapefruit, pineapple, broccoli, chilly, spinach and cabbage. Vitamin C promotes collagen formation and fight with free radical.

Products having omega-3 fatty acids keep skin young and strong.

Sleep well and always sleep on your back. Sleep early in night and get up early in morning and do yoga and exercise.

Aging is a natural process and it is common to have wrinkles and fine lines over skin with this. But you can reduce or slow down this process by using above home remedies and can be safe from looking old in small age.
So friends, these were the 10 natural wrinkle treatment home remedies to get rid of the wrinkles from the face easily. Do not hesitate to share the health article with your friends and family members.
wrinkle treatment