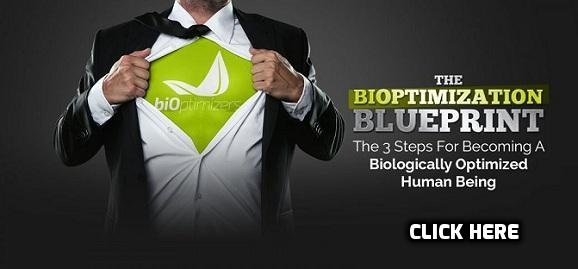 10 Natural Home Remedies for Long and Thick Hairs
Home Remedies for Long and Thick hairs- Everyone has a desire of having long, thick, shiny hairs. Most often people suffer from the problem of thin hair and hair loss. Common causes of hair loss are nutritional deficiencies, hormonal imbalance, stress, use of improper hairstyles, heating tools, chemical-laden hair products, and genetics.
But you need not worry about it. There are many home remedies which can make your hair long and thick naturally without any side effects. If you follow these remedies regularly then you can get rid of this problem of hair loss.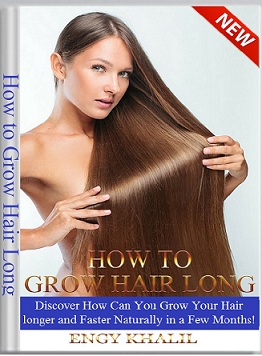 Click here To Read:- 8 Ways to Understand Insurance and Types of Insurance
Today I am going to share 10 natural home remedies which can help you to make hairs long and thick.
Scalp Massage and Hot Oil Treatment:-
Massaging your scalp increases circulation and stimulates hair growth. You have to do this only for 5 minutes only daily. Rub your fingers on your scalp in a circular motion. Apply some pressure and knead your hairs. This opens up the blood vessels and increases blood flow. Along with massage, you can also use hot oil treatment once or twice in a week. Heat some coconut oil or olive oil and massage gently your scalp. It penetrates hair shaft easily and reduces dandruff. This is one of the remedies about how to make your hair thicker.
Rosemary:-
Rosemary is an effective remedy for hair. It increases the growth of hair, strengthens the roots and treats dandruff. It has anti-oxidant properties which promote hair growth. Moreover sulfur and silica content in rosemary prevents hair loss. It increases blood circulation in the scalp and opens blocked hair follicles. Also, it darkens your hair.
Mix two drops of rosemary oil in two spoons of almonds or coconut oil. Now massage your hair and scalp with this and leave for 30 minutes and then shampoo your hair with fresh water, you can also use rosemary mixed water.  
Bail 2-3 springs of rosemary in two cups of water for 5 minutes to prepare rosemary water. If you have rosemary powder then you can use it. Now let the mixture cool down and then apply this often shampooing your hair. You can use both remedies twice or thrice in a week. Now you know how to grow thick hair.
Castor Oil:-
Castor oil also promotes hair growth because it is rich in omega-3 fatty acids and vitamin E. this oil makes our hairs straight, moisturizes hair and prevents scalp infections.
Mix equal amount of each castor oil and olive oil. (You can do massage by this on the scalp too). Leave it for 30-45 minutes and then rinse it with water using shampoo. You can also add 5 drops of rosemary oil in 50 grams of olive oil.
Eggs:-
Our hairs are made up of keratin protein and egg and everybody know the egg is a rich source of protein. Therefore by using eggs on hairs makes hairs long, thick and shiny.
Mix 2 spoon of olive oil in 2 eggs yolks. Apply the mixture on hair and leave it for 15-20 minutes. Rinse it with cold water and then shampoo your hair or, mix one egg in the quarter cup of curd and mayonnaise in a blender. Apply this paste as a hair mask and cover your hair with shower cap for 10-15 minutes and then take shower and can use shampoo too.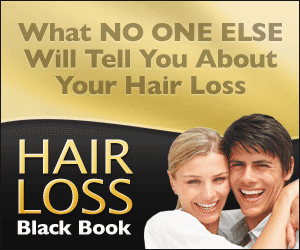 Click here to read:-  Did You Know These 10 Natural Home Remedies for Knee and Joint Pain
Amla:-
Amla is a big source of vitamin C and using it with coconut oil treats hair loss problem. Heat some dried amla pieces in coconut oil. Filter it and cool the oil. Now massage your scalp with this mixture and shampoo your hair after 30 minutes. Do this 3-4 times a week regularly for good results. Moreover, you can apply a mixture of one spoon of dried amla and lemon for a same time period. It will help you to grow long and thicker hairs.
Lemon Juice:-
Lemons are the rich source of vitamin C, B, b2, b5, B6, B12, folic acid, and other nutrients. Moreover, it has anti-oxidant properties. Lemon juice not only increases hair growth but makes our hair smooth, shiny and reduces dandruff. It regulates blood circulation in the scalp and prevents hair loss.
Note:-  Do not use lemon juice in excess amount because it can make your hair white.
Mix two spoons of lemon juice in four spoons of coconut or olive oil. Apply this on hair and leave it for 30-45 minutes then wash hair and shampoo them. Do this 1-2 times a week for good result.
Lemon juice is the cheapest Home Remedies for Long and Thick hairs.
Beetroot Juice:-
Beetroot is rich in protein, carotenoids, vitamin B and C, calcium, iron, magnesium, potassium, phosphorus, and silica.
Drink beetroot juice regularly for the good proper hair growth. You can also drink this with other vegetable juices like cucumbers, carrots, coriander, lettuce etc.
Fenugreek Seeds:-
Fenugreek seeds are the best source of protein, therefore, it is also useful for the growth and the treatment of hairs. Moreover, it has lecithin compound which makes hair strong and black. Soak a cup of fenugreek seeds in water overnight. In morning grind them into the paste. Apply coconut oil on your hair and after it, use the paste. Rinse it and shampoo after one hour. Use this remedy two or three times a week to get rid of short and thin hairs.
Fish Oil:-
Fish oil is rich in omega-3 fatty acids that make hair smooth and shiny along with its growth increment. Generally, its deficiency causes hair loss. Take fish oil daily for a month. If you don't find it good in taste then you can use flax seeds oil for making food.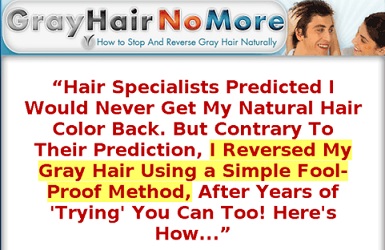 Click here to read:-  10 Natural Home Remedies for the Treatment of Jaundice
Coconut Milk:-
Coconut milk contains vitamin B, C, and E along with calcium, magnesium, iron, phosphorus, selenium and other nutrients. It nourishes hair, promotes hair growth and reduces hair loss.  You can take benefit of it by just adding coconut milk in your diet or you can use the following remedies mentioned below:-
Massage your hair directly with coconut milk and rinse it with lukewarm water after sometime. Do this two or three time per month. You can also mix aloe vera juice in coconut milk. Use these remedies regularly for hair growth along with this; adopt a healthy diet and healthy lifestyle. Consume green leafy vegetables and fruits.
Protect your hair from pollution and stop drinking alcohol and smoking too, it put the bad effect on body and mind. If you are suffering from any disease and your hair falls daily then consult a doctor for better treatment.
Friends, if you like my article about Home Remedies for Long and Thick hairs, please do not hesitate to share it with your friends, family members and on social accounts.
Thanks …
Home Remedies for Long and Thick hairs