Swine Flu – H1N1 Virus – Did You Know Symptoms, Causes, Precautions and Treatment
Swine Flu – H1N1 Virus – Do you know as compared to last year (2016) this year (2017) swine flu is growing 17 times faster than previous year.
Friends you may get worried after seeing this statistics but do not worry. If we take precautions then we may remain safe from this disease and it is also said.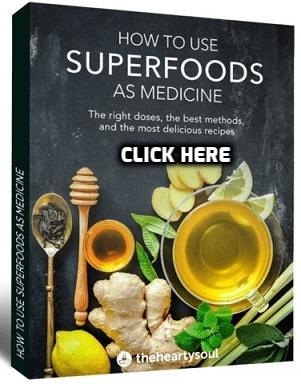 Prevention is better than cure.
Know about swine flu- H1N1 Virus in detail and lets be safe from this disease and also make our dear ones safe.
So First Know-
Some myths related to swine flu- H1N1 Virus.
There are a lot of myths and rumors about Swine Flu which unreasonable. Avoid these myths:-
Eating pork (meet of pig) can spread Swine Flu. It is not true.

There is no treatment of Swine Flu. There is treatment, in fact if medicine is taken for Swine Flu in 48 hours after seeing symptoms then it can be controlled.

No, it is not true that if you get a sore throat, along with this cough and cold and sneezing then it could be Swine Flu. It is known by tests only.

It is also false that there is deficiency of medicines for Swine Flu in the world. Proper medicines and vaccinations are available easily everywhere in the world.

If you are older than 5 years and younger than 65 years then you cannot get infected by Swine Flu. Anyone can get infected by this but peoples who are younger than 5 years and older than 60 years of age have high chance to infected with Swine Flu.
Click here to read:-  10 Early Symptoms Which Gives Direct Signs of Alzheimer
What is Swine Flu- H1N1 Virus?
What is Influenza Flu? Before understanding this, we should know about cold and flu.
Influenza, commonly known as flu is a communicable disease i.e which spread from one person to another person. It spread through influenza A or B viruses.
Sometimes people use terms of cold and flu interchangeably, but both these 2 differs from each other.
Cough and cold is less dangerous and it includes running nose, sneezing and sore throat etc.
On the other hand, starting symptoms of flue are same as cold but later on it turns harmful form and a person gets trapped into high fever, tiredness and weakness.
This flu has scary form i.e Swine Flu- H1N1 Virus which is caused by h1n1 virus and it is like a respiratory infection. For first time it is causes in 2009 and effects of this were noticed in whole world. Due to its high infection rate World Health Organization (WHO) announced Swine Flu as Pandemic in August 2010 which means it was announced as epidemic.
In Humans it was first identified in Mexico in 2009.
Why this disease name is Swine Flu?
Swine means pig, initially when this disease was identified than a trend was seen that this is cause to most of those people who were in contact with pigs. Therefore, it was popularly known as Swine Flu. Although few years later due to one new kind of virus it was caused to those people also who were not in contact with pigs at all.
How H1N1 Swine Flu spreads?
The same way was cold and season flu grows. When the person infected by this disease, cough or sneezes spreads unknowingly the virus in air in form of small drops. And if any person comes in contact of this virus will be infected too.
If you get into touch with these drops or touch the thing in which these drops fall like door handle, surface or something else which was recently touched by infected person then there are so much chances of spread of this virus in other person.
People having this disease can spread this, one day before showing it's symptoms and they can spread after 7 days of getting sick, whereas children can remained infected for 10-12 days.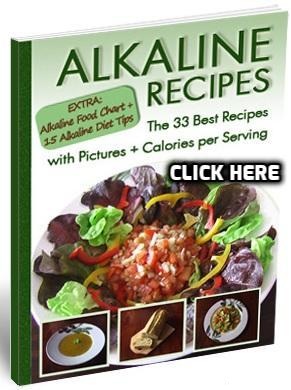 Click here to read:-  Did you know Symptoms and Prevention from Dengue Fever
Swine Flu Symptoms 
Fever:-
Fever is the most common symptoms of unknowingly. If you are suffering from 100 degree or more temperature than this can be a symptoms of Swine Flu.
What happens is that when any germ or bacteria enters into our body and to kill those germs of bacteria's our immune system produces immune cells. Due to this cytokines and histamines release which increases temperature of the body.
Headache:-
You can have headache because these are symptoms of cold and seasonal flu, you should also need to take care of other symptoms.
Breathlessness:-
After getting affected by Swine Flu virus there can be swelling in your nasal linings due to which you may suffer from breathlessness. If along with fever suddenly you have difficulty in breathing then be alert at the same time.
Chills:-
Along with fever feeling cold can also be symptoms of Swine Flu.
Diarrhea:-
When affect of Swine Flu increases then person can have also suffered from loose motion.
Nausea and Vomiting:-
H1N1 affected person complains and suffer from nausea and vomiting, which makes the infected person body weaker. 
Exhaustion:-
In the way this diseases grows and the person feels exhausted and laziness and pain in whole body. This is due to inability of immune system to fight with virus. This symptom can be noticed after 2-3 days of infection. Rest should be done in this condition and proper nutrition should be taken to make immune system stronger. 
Throat Pain and Sore Throat:-
After few days of infection there is complaint of sore throat. In some cases there can be wounds in throat which disturbs the patient in sleeping. 
Cough:-
Cough is the common symptom in Swine Flu. Actually due to changes in temperature of body and problems occurring in throat which cause cough in throat.
   10. Running Nose:-
Continuous running nose or filled nose can also be a symptom. 
  11.

Sneezing:-
When H1N1 virus becomes very active then you start sneezing. In this condition this disease grows at a high rate so while sneezing you should cover your mouth with disposable paper or handkerchief.
Apart from these, flowing symptoms are also seen in some peoples:-
Red eyes

Body ache

Loss of appetite
Note:- These symptoms are not guarantee that you are suffering from Swine Flu. But if any symptom affects you for longer or over 2-3 days then you should immediately consult he doctor and take the proper treatment.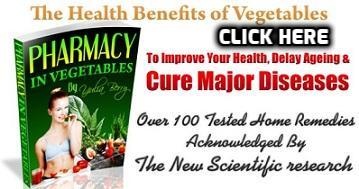 Click here to read:-  Eat These 7 Foods to Increase Immune System in Rainy Season
How you can be sure about Swine Flu?
Swine Flu Test
Because cold and seasonal flu symptoms are almost same as Swine Flu so only by test this disease can be diagnosed.
Doctor can ask you for these tests-
Nose or Throat Swab Test- In this test doctor collects specimen from nose and throat with the help of swab and then collected specimen send to lab for tests and inspection.
Note:-
Nose and throat swab tests are not available in every pathology lab so get tested in some big pathology lab or in Govt. Hospitals.
How much does Swine Flu test cost?
Rate of Swine Flu differs from area to area and pathology to pathology. I live in American and here it cost around 35$ per test and when I asked about same test from some other path lab it was like 65$. So the rates should be differing in every area.
Which people are more prone to Swine Flu?
Children less than 5 years of age.

People elder than 60 years of age.

Although many people between 20 to 60 years of age are suffering from this. (Anyone can suffer but it affects more below 5 and 60 above years of age).

If you are suffering from Swine Flu and your immune system is getting weaker then Asthma, Heart Diseases, Diabetes, Kidney, Liver diseases can attack on your body.
Swine Flu Treatment:-
Is Swine Flu is detected in your tests/reports then this is treated with antiviral medicines. Normally the antiviral drugs used in treatment of seasonal flue also works in treatment of Swine Flu.
Various types of medicines or if needed injection can be prescribed by doctor to get rid of this disease.
Antibiotics do not work in the treatment of Swine Flu because it is due to virus not of bacteria. Although you can take over the counter medicines for pain and fever etc.
You should consult the doctor before taking any other medicines which is not described by doctor in treatment.
Click here to read:-  Did You Know Cavities Tooth Decay Causes, Symptoms and Treatment
Swine Flu Prevention:-
The bets prevention is vaccination.  Normally the flu vaccination works in prevention of Swine Flu. Therefore if there is a news of swine flu in our area you come into group of more prone people to this then you must take vaccination.
Will I be totally safe after vaccination?
No, after vaccination it takes near about 2 weeks to develop antibodies so upto 2 weeks you are as prone to this as other people and after 2 weeks also you need to take precautions like other. Prevention is always better than cure.
Child smaller than 6 months cannot be given this vaccination so pregnant woman should get vaccination done after taking advise from doctor in initial stage.
How long this vaccination works?
Effect of vaccination remains upto 8 to 12 months approximately. So it is better to get vaccination in the month of May so that 2 periods i.e July-August and December- January of heightened influenza activity can be covered.
How much fie vaccination costs?
Again this amount can be differing a lot. Somewhere it costs 30$ and somewhere it costs 50$. So, do not get confused in rates just take proper treatment and get fit and fine as soon as possible.
Swine Flu Prevention-
Wash your hands number of times in a day, especially whenever you going to eat anything and coming to home.
Keep hand sanitizer with you and use it time to time.
Avoid touching your mouth, nose and eyes if you are suffering from any type of flu.
You have to avoid meeting those people who are suffering from fever as it can affect you too.
Avoid to going to crowded are, if you need to go then use face mask. Make least touch to thing in public places or in office.
Drink more water and eat nutritious food so that your immunity increases.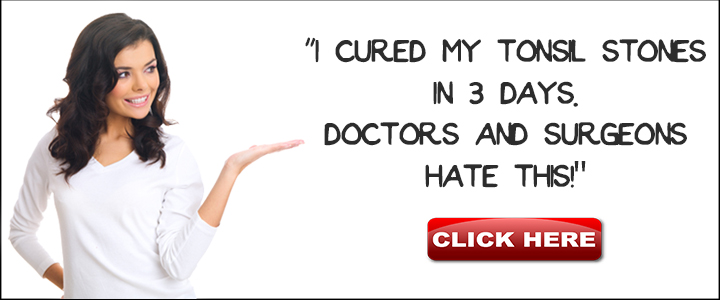 Add these things more in your diet:-
Onion, Garlic, Ginger.
Citrus fruits like orange, lemon etc.
Green tea, antioxidants present in green tea boost your immunity.
Drink warm milk, tea, soup etc. time to time which will kill microorganisms present in throat and mouth.
If any symptoms of Swine Flu – H1N1 Virus is noticed than visit the specialist doctor immediately.
Friends, I tries my best to provide you detailed information about Swine Flu. I am sure this information will help you and it will be helpful in protecting some people from Swine Flu. Do not hesitate to share this post with your friends, family members and on social media.
health care, health care provider, affordable health care act, health insurance, healthcare administration, H1N1 Virus