11 Major Differences Between Successful And Unsuccessful People Proved By Science
11 Major Differences Between Successful And Unsuccessful People
Don't you think it is strange that almost all of the world leaders share the same habits? Many of the world leaders are sharing the same history, same working habits, same morning routine and it is not something that they have been taught, but the things they have embraced over time to time and learn from each other.
Did you really know that what habits, different practices or childhood traits make them successful person from an unsuccessful person? There was a research done by Stanford Psychologist Mr. Carol Dweck reveals the secret of successful individual's intellectual acuity.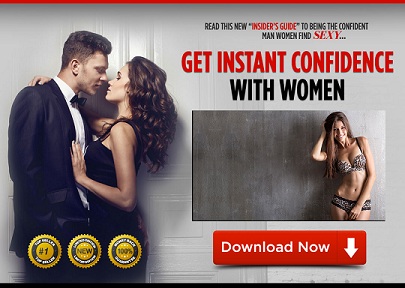 Click Here to Read:- What is financial planning and why it is important for you
11 Major Differences Between Successful And Unsuccessful People
Successful people focus on solving the problems:-
Always watch out for those people who always focusing on solving the problems rather than thinking why this problem. These types of peoples are born mentors and leaders. They see and took every problem as a challenge that they have to resolve. These types of peoples are not afraid of coming out from their comfort zone, unlike those who wait for some others to come and take action pass on the things.
Successful people never avoid the challenges:-
One of the hardest things any person can do is embracing change. History tells that successful people loves to do that. Successful peoples are feeling comfortable while taking risks and even see their failures with positive frame of mind. These peoples wants to explore the opportunities to grow and advance their business and careers and brings more opportunity for their business.
Successful people dedicate time to improve themselves:-
It is impossible to be at top constantly without growing, making self improvements or improvements in business are very crucial for surviving. And we can see that successful peoples dedicates time to learning, reading, improving themselves and their business, and always loves to work on new skills which can help them ahead of everyone.
Successful people see failure as an new opportunity:-
There was an exercise done on a group of 150 peoples aged between 20 years to 40 years and they were divided into two groups. The challenge was one group has to work hard on their ability and the other group has to complete the work with their intelligence.
This research shows that the 1st group who believes in hard work and are aware of their working capabilities do not give easily in hard situations and see every failure in the work as a new opportunity to perform better.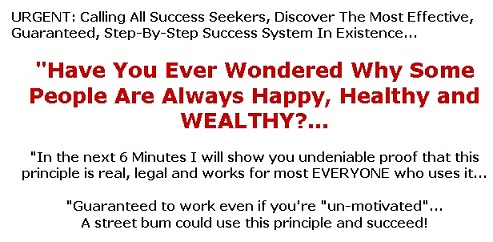 Click Here to Read:- What is financial planning and why it is important for you
11 Major Differences Between Successful And Unsuccessful People
Successful people believe in themselves and do not give up:-
The view which you adopt for yourself and for your business profoundly affects the way you are going to lead. It can determine that whether you are going to become the person which you want to be or whether are going to commit to accomplish the things which you value.
Successful people never cloack themselves with self doubt after every opportunity in which they failed. There is only difference is between successful peoples that they don't give up and unsuccessful people find it difficult and quit.
Successful people have strong work ethics:-
Further done exercise by 150 peoples those were divided into two groups that hardworking peoples shows strong work ethics as opposed to those other group peoples who think they can do anything with their intelligence. 2nd group people think that they have reached to their goal and they do not need any more improvement in their work. On the other side those who work hard have growth mindset and also have strong work ethic and are always like to learn new things.
Successful people do not seek approbation:-
Most of the successful peoples believes in themselves and do not seek approbation from the other person or from outside the world. If they think and decide that their passion is enough to driven them to take places, they just reveal in it simply. On the other side tho who are always looking from approval from some other person about doing something new often fall prey to what other people think about their new work.
Successful people have sense of ownership:-
Taking accountability and responsibility for all of their actions comes naturally into successful peoples. They never try to cover up their mistake with silly excuses. Instead, they accept their failures and try to learn from other peoples and also from their own failures. Successful avoid doing same mistake again.
Successful people focus on their goals and peoples equally:-
I read somewhere that some said that good leaders never compromise numbers for people and the bad leaders compromise their people for numbers, but in retrospect, successful people who are also an everlasting leaders never compromise on anything – they just focus on their business, goals, work and peoples equally.
To keep themselves motivated always, successful people always set goals for their peoples and for themselves.
Click here to read:-  Never Do These 4 Mistakes Before Going For Sleep
11 Major Differences Between Successful And Unsuccessful People
Successful people are always growing:-
Successful peoples have very strong sense of self awareness, they also know that have to be always prepared for everything which comes in their way either good thing or bad thing. These successful peoples always preparing themselves for any type of challenge in their life and for unforeseeable battles.
Successful people gives value to their time:-
Successful always give respect and value to their time. Time is one of the most valuable assets which successful people have, they love to do things on time and make most of the thing in the given time. They give more value to their time rather then money.
So friends, these were the 11 tips of successful people, I am sure you will join the list on coming time too.
residential treatment, inpatient treatment, private health care, health informatics, health equity