Understand how to payoff credit card debts easily with these 4 numbers
Most of the time peoples don't know how to payoff credit card debts. They just pay credit card debts whenever the bill comes with the amount they think they can afford.
Most of the time this strategy of clearing debts fails to decreases your bills. It fails because whatever amount you pay each time might not be enough to cover the interested you have to pay.
In some of the worst cases when the user has various credit cards and do not have money to pay even the minimum amount of the debit card when the user receives the debt billing statement. You clearly and really need a debt-clearing and payment strategy if you want to clear your pay off.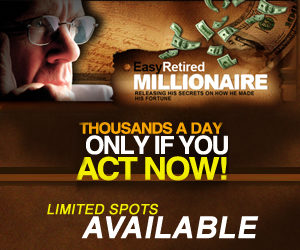 Click Here to Read:- What is financial planning and why it is important for you
You should feel happy that I have discovered the effective strategy which can help you and ensure good process every month towards wiping out all the debt easily.
All this strategy is written in 4 points which you have to understand and implement.
How much is your total current debt?
You should clearly know that how much exactly you have to pay. You should clear picture in your mind about the total amount due in your last billing statement.
I am not feeling surprised anymore from the rough estimate given by the people when I am asking about their total current debt.
Friends, you should clearly know about the amount you really have to pay, because you can't clear it till you don't know about the exact amount.
How much minimum amount did you required each month to pay?
Just check your latest credit card debt billing amount and check the minimum due amount. If you have more than one credit card than do the total of all the credit cards minimum due amount bill.
 The amount you get from single or various cards are the minimum due amount you have to pay. Just note this and we will discuss this below after writing these four points.
What is your monthly income?
You should clear that how much money you exactly take home after clearing taxes or other deductions. There are lots of people who just know about their total monthly salary but do not know about their net monthly income which they get in their hands.
And it's very sad to say that this is one of the biggest reasons that people stuck into a lot of debt because they spend more than they think they are earning.
Your necessary monthly expenses?
Did you ever note that how much money to require surviving every month?
This is the budget which covers all your basic necessities like water, food, transportation, rent, and other expenses which are not negotiable.

Click here to read:-  Did You Know Using Perfume Can Be Dangerous and can cause Cancer
Now understand how to clear debts by using these numbers.
I am sure you understand these four points which I share above. Now you may have some ideas too but let me clear this thing to you in detail.
First point:-
Now, what you have to do is to subtract your compulsory expense from your total income (which you get in hand). It will help you to save some money or if the number comes negative then you have to find some ways to decrease your monthly expense. If it is possible then it's good, otherwise, you have to do some extra work to make extra money.
Second Point:-
In the second point, you should compare your current month's minimum total amount due with your monthly saving. If you're saving is bigger than your minimum total amount due than its good. If it's not then you should find some ways to cut your monthly expense. You should always look for the money making opportunities all the time.
Third Point:-
On the first dated when you get your salary or on whatever date you get your salary. Immediately you set aside money from your bank account for minimum debt amount, also if you can save some more money then it will benefit you in the coming months or in years.
Conclusion:-
The more extra money you save can help you to recover from debt faster. But avoid using all of your savings in a single month; you should save money for an emergency happens.
Whenever your credit card bill comes, you should pay a minimum balance amount and you can also give some extra money which helps you to low down the payments in coming times.
If you more than one credit card, then it is better to pay minimum debt on time and whenever you get some bonus or extra money then pay this money in your credit card debts. By this, you can reduce the payment of the card.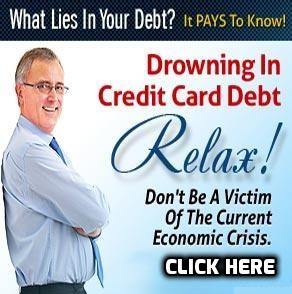 Click here to read:-  Did You Know These 8 Best Food For Bodybuilding
Write about your total debt amount in paper and stick on the place where you can see that amount regularly. This reminder will help you to know about your important monthly financial goal.
Update the amount on monthly basis regularly because it will help you and motivate you to down your debts with each month passes.
So, friends,  it is just a simple trick to reduce the credit card debts.