How To Lose 10 Pounds In 15 Days
Are you going to join a special event for which you want to look great? But when you wear clothes, you know that according to these clothes, your body would have been somewhat heavier! Now you want to lose weight fast but you do not have as much time to do. But you do not have to worry! Read in this article and know how to lose 10 pounds in 15 days.
Click here to read:-  Did You Know these 12 Super foods for the Weight Lose
Method 1 – Exercise
Create An Exercise Plan:
Losing weight means that you have to use more calories than the calories you take in your day-to-day meal. Reducing 10 pounds in 15 days means you have to burn 35000 calories.
Combination of cardio and resistance training (weight training, weightlifting) works faster in weight than any one activity. But if you have to choose one of them then remember that those who practice cardio only lose their weight faster, rather than those who practice resistance only.
Think about the practice of high-intensity interval training (HIIT). You can do this when you have to choose one of the hard work or general exercises. For example, you have made a 60-second walk along with a speed of 30 seconds. This reduces the amount of work done to complete your exercise and also burns your fat in excess, even if you trust it or not. Apart from this, when you are resting on the couch, your metabolism rate remains high at that time and you will be able to burn your calories in 24 hours.
HIIT is best for people with a busy routine – it takes only 15 minutes to practice. But, remember to take the initial light workout and rest after that!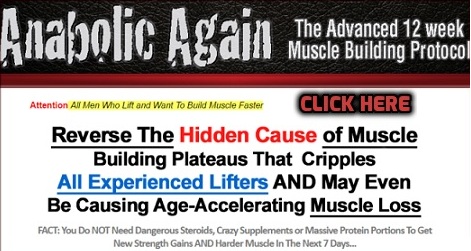 Do Yoga Practice:
One of the main reasons for eating more food is stress. 60-minute yogasan (relaxing in your living room during "your favorite TV program") burns 180-360 calories – not only, studies done in this regard show that there are many benefits from yoga.
Physical and mental stress reduction

Increased physical awareness (especially hunger and saturation)

Eating consciously.
Take It As Entertainment:
Changing your routine will keep you satisfied and it keeps you fit to work.
Upon a change in your routine, it helps you inspire work that is a key factor in success.
Make the social program an opportunity to burn calories. Avoid watching movies at that time and start playing golf, tennis or swimming.
Click here to read:-  Top 5 Reasons Why Losing Weight Quickly is Dangerous For Health
Look For Small Opportunities.
No activity can be done without a proper mentality.
To climb up a building, use the stairs rather than the elevator.
Except for exercise, do small things like gardening, wash your car and stay active!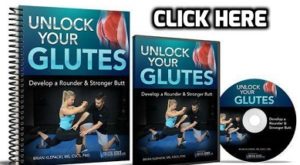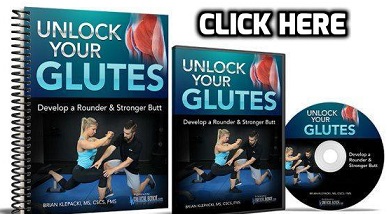 Stay Tuned In This Task:
You will not see results immediately. So keep patience.
Since your body soon becomes the norm of normal exercise, so increase your limits of exercise, and challenge yourself.
Exercise only as much as your body can do. If you feel dizzy or unconscious, stop exercising immediately.
Method 2 – Have The Right Food
Make a Balanced And Exquisite Diet:
Our stomach quickly fills with a healthy diet. If you feel full, you will not go to the fridge again and again.
Store Fruits And Vegetables:
Suppose you have eaten 400 calories junk food, then you are probably going back to the fridge in a few minutes. This is because junk food contains abundant oil which does not fill your stomach. These foods take less space than fruits and vegetables in your stomach. Try eating 400 calories a salad rather than junk food and you will then see its benefits!
Avoid Processed Foods:
Processed foods have lost 90% of their nutrients. Eating these foods increases our craving for food and processed food does not help our body at all.
Eat Colored Food Items:
The trend of people is more towards 'white' food. To make the right amount of vitamins and nutrients you should use every color food.
In addition to fruits and vegetables, egg white, soy products, skinless poultry breasts, fish, fat-free dairy products and 90% fat-free meats etc. are recommended to eat them to reduce your weight rapidly.

Drink Water To Lose 10 Pounds In 15 Days:
Drink a glass of water every time before meals. This will start the operation of CCK inside your body and this will increase the content of your body's hormone-filled hormones. By which you will eat less because your body will only allow it. Try to drink warm water after 30-40 minutes of a meal. It will help in improving your digestion.
Have Breakfast To Lose 

10 Pounds 

In 15 Days:
In fact, by not doing, it increases your weight because it is likely that you will eat more during the day.
Take 300 calories daily in breakfast daily regularly. It will be better to start the day.
Avoid morning carbohydrates because your body tries to convert it into fat.
Click here to read:-  Did you know These 5 Acupressure Point for Weight Lose
Diet Habit To Lose 10 Pounds In 15 Days:
This will help keep your focus towards your eating habits – and see the pattern that you can change and improve it.
Never Stop Eating Food:
Be conscious of your eating habits because this is the first step to bring about change in them.
Lose Weight Together With A Friend:
Keep someone else for your food diary (and see their diary), this will keep you motivated to stay on the right track.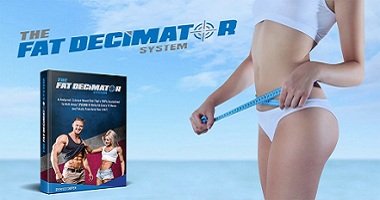 Calculate Your Calorie To Lose 10 Pounds In 15 Days:
Each person needs different amounts of calories every day. According to your level of work, make changes in daily calorie intake and stay on it.
To lose weight 10 pounds In 15 Days, you need to burn 2300 calories a day in a day. To calculate the number of calories burnt through your daily practice, reach your goals.
Get Rid Of Greed To Lose 10 Pounds In 15 Days:
If you have something to eat in your kitchen that frequently attracts you, then remove it and take it out.
Remove all candy and sugary foods.

Avoid soda and processed juice.

Keep all types of "white" carbohydrate and high-fat products away.
Avoid Unhealthy Food To Lose 10 Pounds In 15 Days:
It is one of the common causes of weight gain.
At any time of the day when you are getting bored and you have a desire to eat something, drink plenty of water instead of eating it (and do a little more exercise).
Click here to read:-  Suffering From Stomach Ulcer Infection- Avoid These 7 Things
Method 3 – Other Options
Just Drink Juice To Lose 10 Pounds In 15 Days:
"juice drink" has become a modern diet nowadays, only by taking the juice of fruits and vegetables, your body becomes free from toxic elements. Such a diet cut juice will be found in some limited shops or malls.
Without the permission of your doctor, do not consume the juice for a long time, with permission you can use juice as a diet for a few days.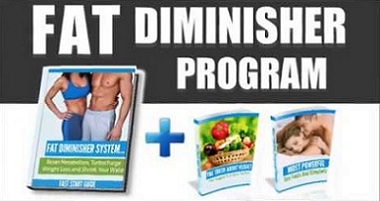 Turn Off The Use Of Salt Completely:
This will eliminate the body's water retention capacity, which results in your thinning of the waist.
Salt-less means the quantity of salt is zero. Do not eat processed foods at home or outside the home.
After this kind of diet, it is necessary to drink an excess quantity of water. A little green tea can also be taken. Avoid green tea in the evening or at night as it can cause you sleepless.
Since sodium is a part of the natural diet, so taking a sodium-free diet for a prolonged period is harmful to prosthesis.
Add "Master Cleanse" To The Diet:
This is a type of drink which is similar to the juice, this drink contains the following ingredients:
2 teaspoons freshly squeezed lemon juice.

2 teaspoon grade-b organic maple syrup.

1/10 teaspoon red chili.

250ml filtered water.

You can take natural tea.

It should only be used for 4 to 14 After that, gradually start taking solid foods again.

This primarily reduces the body's muscles and water retention capacity, but there is no shortage of fat in it.
Review – Fat Loss Code – Is the Course of Shawn Stevensons Reliable?
Go To Sauna To Lose 10 Pounds In 15 Days:
It only takes 15 minutes to cut down the amount of water in your body.
Do not allow water to flow in your body. Continue drinking water after one session of 15 to 20 minutes per day.
Do not use the sauna if there is a health-related problem.
Cover The Body To Lose 10 Pounds In 15 Days:
It is claimed that, in this way your body becomes free from the toxic elements, the amount of cellulite decreases and the color of the skin gets cured.
There are many variations in this. Visit the local spa for more information.
These can only be temporarily reduced to weight.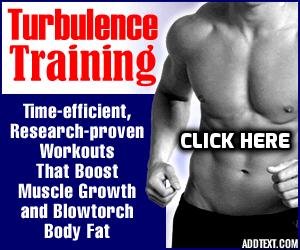 Advice | Suggestion
Avoid watching television or working on a computer until you have finished exercising throughout the day. Understand these tasks as a reward after getting exercise.
Go to sleep fast. Nightly sleep helps reduce your stress as well as reduce your stress levels.
Use cycling or go by walk to work or school. By doing so, your expenses also decrease and this helps in keeping the climate clean.
Click here to Read: Review – Turbulence Training – Fake of Legit
Warning
Losing weight is not an easy task. It is not possible to lose about 10 pounds in 25 days unless you are highly aware of your diet and exercise.
Weight loss pills may look attractive but they are not really as effective as we can get benefits by improving the prevalent methods of exercise.
Dieting is not a healthy way to lose weight. Using juice intake can give the desired results. If you do not improve your eating habits, you will increase your weight soon.