15 Ways to Increase Metabolism for Weight Loss
Eat food
Improve your eating process but do not cut the food at all, otherwise, you may get weak. 
Click here to read:-  Did you know These 5 Acupressure Point for Weight Lose
Include Proteins In The Diet
This will improve digestion and reduce the number of calories.
Breakfast
Start your day with good healthy food. It is not just good for your health, it also makes your mood good.
Eat Several Times a Day
Eat three meals a day and take a snack twice. This will save you from eating crushed trash all day long. (Eat Healthy Food in Snacks, Not Junk Food).
Black Tea or Coffee
Caffeine improves metabolism. 
Green Tea
This improves your metabolism by up to 5 percent and does not contain as much caffeine. It also contains anti-oxidants that keep weight accurate.
Click here to read:-  Did You Know these 12 Super foods for the Weight Lose
Eat Dark Chocolate
Dark chocolate also improves your metabolism and also contains the amount of caffeine, so do not over-eat it too. Every day only 28 grams of dark chocolate should be eaten which is beneficial for your health. Dark chocolate also improves heart problem and stress.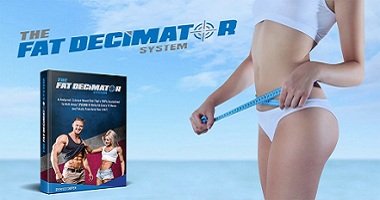 Add Zinc Food
Zinc reduces your appetite and reduces the amount of leptin in the body, which is a type of hormone that gives you a sense of security. You can get zinc from fruit, green vegetables and pumpkin seeds in sufficient quantity. For this, you can also eat cashew nuts, spinach, fish, mushrooms, chocolate, pomegranate, dates and cabbages, potatoes and broccoli.
Eat Capsicum
Capsaicin is a chemical that is found in capsicum, it has adequate amounts of energy, it is possible to consume energy for several hours after eating and it helps you reduce fat.
Exercise
When you do exercise, your muscles become active and it burns fat fast.
Click here to read:-  Top 5 Reasons Why Losing Weight Quickly is Dangerous For Health
Improvement in Diet
To keep the mood good, you will need to improve your diet, this will improve your inner intensity and improve your personality also.
Eat Fruit
Fruits are rich in nutritious and self-enhancer. Besides, their consumption gives you energy throughout the day.
Nuts
Eat something in a little while in the day, give it strength and not spicy things. Eat nuts in the break is also a good idea to increase metabolism.

Include Protein in the Diet
Eggs and Meats are the major sources of protein. If you are a vegan then eat green vegetables, fruits, curd etc.
Click here to read:-  Top 10 High Calorie Foods For Weight Gain
Drink Plenty of Water
Drink at least 8 glasses of water a day. Keep drinking water after few minutes gap will be good for health.
15 Ways to Increase Metabolism for Weight Loss