Ebola Virus Disease – Symptoms, Cause, Prevention, Treatment And Diet
World Health Organization (WHO) is taking seriously Ebola virus infection in Western Africa.
Nearly 1150 people have died so far in the West African countries Guinea, Sierra Leone and in Nigeria because of Ebola virus. Liberia has declared an emergency due to the disease.
The symptoms of Ebola virus are sudden fever, weakness, muscular pain, and sore throat.
These symptoms are the beginning of the disease. The next step is vomiting, diarrhea and in some cases internal and external bleeding.
In humans, it is transmitted by direct contacts with infected animals like chimpanzees, bats, and deer etc.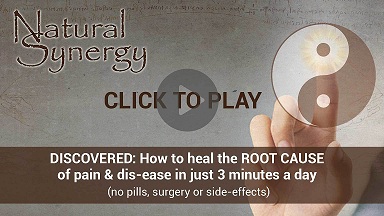 Infection
It is transmitted through infected blood, fluid or organs between each other. Even the funeral of the victim of Ebola is hazardous. It can also be infected by touching the dead body.
Doctors without treatment are also at high risk of being infected with it.
It may take two days to three weeks to reach the peak of infection and its identity is even more difficult. It keeps the risk of infection seven weeks even after the recovery of the infected person.
According to WHO, this disease spread in remote villages of central and Western Africa with tropical rain forests. It is also spreading to eastern Africa in Congo, Uganda, and Sudan.
Click here to read:-  Swine Flu – H1N1 Virus – Did You Know Symptoms, Causes, Precautions and Treatment
Rapid Spread
The spread of disease towards east is unusual because it was centered towards the west and is now taking the urban areas in its grip.
The disease started in Zarecor, a distant area in Guinea.
Seeing the outbreak of the disease, the Nissan organization Medicines Sans Frontiers described it as "unprecedented".
According to guidelines issued by WHO, patients with Ebola should avoid physical fluid and direct contact with them.
Also, avoid using shared towels as it can be infected in public spaces.
According to the WHO, you should wear gloves and masks and clean them from time to time.
Warning
Must stay away from bats, monkeys etc. and avoid eating the meat of wild animals.

The BBC correspondent in Liberia's capital Monrovia told that employees should be wearing gloves in supermarkets and malls.

Senegal has closed its border with Guinea. The singer Youssou N'Dour has canceled one of his concerts.

He said that the gathering of thousands of people in a closed place is not right at this time.

Treatment of this disease has not been detected yet but the use of new drugs is underway.
Click here to read:-  List of 10 World's Most Deadliest and Dangerous Virus
How Ebola Spreads
Once the Ebola virus attacks the body, the hope of survival is very low. A doctor who was infected during treatment in Africa died in a hospital in Germany. Now you can understand how deadly is this virus.
Ebola Virus Hamburg
Ebola victims die in 90 percent of the cases. No medicine and treatment have been made for this and neither the vaccine has been done. The first case of Ebola appeared in 1976. Since then, it has spread its woes in many African countries. This year more than 800 people have lost their lives to Ebola Virus. Looked down the microscope, it looks like a virus thread. It has many varieties and there are few who attack humans and this attack proves to be fatal.
Sweat Infection
Ebola is an infectious disease, which is why Ebola's patient is most isolated. But it cannot spread through respiration, it only happens if a person comes into direct contact with the patient. For example, this virus can spread by the patient's perspiration. The virus remains active even after the patient's death. The biggest reason for its spread in hospitals is that after the patient's death when his relatives arrive there, they touch the corpse before the funeral. This is enough for the transition. This is the reason why in those African countries where Ebola is spread, the governments are not sacrificing bodies even for the last rites. There is also infection through animals. Bats have been considered as one of the biggest causes of Ebola.
Symptoms of illness
The patient begins to weaken between two to 21 days of entering the Ebola virus in the body. There is a fever, constant complication of headaches and muscular pain. Hunger dies, stomach ache, dizziness, vomiting and diarrhea are the symptoms of Ebola virus. After very high fever, bleeding and blood vomiting is also started. The patient dies after the disease spreads in the intestines, spleen, and in lungs.
Scientists have not been able to make any vaccine against the Ebola virus, and no medicine is available in the market to eliminate it. The only way to prevent it is awareness. The World Health Organization is trying to convince people how much it is necessary to register Ebola cases.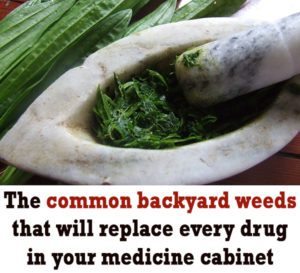 WHAT TO DO  
Wash Hands
Wash your hands thoroughly after going to the washroom. Use soap to wash hands.
Clean Food Before Cooking
Clean and wash vegetables and fruits before cooking. Wash your hands thoroughly before cooking. Also, keep your cooking appliances clean.
Get Doctor Help
As soon as you get a headache, fever, pain, diarrhea, eye irritation and/ or vomiting, get medical help immediately. Reaching to the doctor on time helps in catching any illness in a timely manner. This helps a lot in the treatment.
Make People Aware
There are many people around you who do not use internet, TV or other sources of news. Do the job of delivering necessary information to such people. By making people aware of this disease, you can contribute to preventing it from spreading.
Click here to read:-  You Should Know About These Top 10 Incurable Diseases
WHAT NOT TO DO 
Do Not Touch Infected People
Those who are having symptoms of Ebola Virus avoid making contact with them. You should stay away from the person who is suffering from the Ebola Virus.
Do Not Touch Clothes of The Infected Person
Stay away from the clothes, sheets, etc. of the infected people. Do not touch the stuff of such people too. Also, do not touch their belongings of the people who have died from the Ebola Virus.
Do Not Get In Touch With Monkeys Or Baboons
You should not even come in contact with monkeys or baboons. It is very possible that knowing this around you is also infected with this virus and this disease can reach you.
Do Not Touch The Waste Of Infected People
Do not touch any fluid like vomiting, blood, saliva, urine or other infections of the infected person. Yous should also stay away from these things which were even touched by a person who has symptoms of Ebola Virus.
Keep These Things In Mind
Be alert to the symptoms and signs of Ebola.

If you have any symptoms like vomiting, fever or a headache, contact the doctor immediately.

Take care of cleanliness and hygiene.

Consume a balanced diet, which contains adequate amounts of vitamins and minerals.

Keep informing yourself and your loved ones about the disease.

Until it is very urgent, avoid going to hospitals where Ebola Virus patients are being treated.

Do not eat unhealthy meat.

Do not go to Ebola-affected countries, such as Liberia, Nigeria, Syria, Leone, and Guinea.

If you have the viral flu or you are consuming any medicine then it is better to do not travel to other African countries.

Do not panic and do not spread rumors about Ebola Virus on social media.

Do not touch infected people