9 Causes And Treatment Of Laziness And Fatigue
Causes And Treatment- If we see in our surrounding then we will notice that in most of the women either they are working women or house wives, symptoms of tiredness can be seen anywhere. It is estimated that more than 51% of women are incapable of working at office and home just because of fatigue.
There is a lot of pressure, so as to complete the office work on time. While doing this, one has to do nonstop hard work. This results in many types of disease in women's and they face problems like stress and depression. That's why they should learn to care about their health and bring improvement in behavior to imbibe something. Following are some ways to get rid of fatigue:-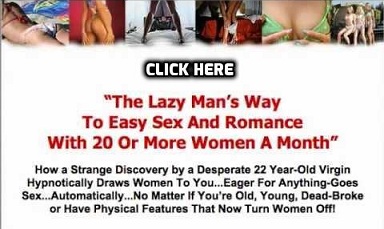 Click here to read:-  6 Signs or Symptoms to Know you are in Stress or Not
Learn To Say No:-
No doubt sometimes it's difficult to say no for any work but we should not hesitate doing this because it is not wrong. Ask yourself before taking any new task that whether we are ready to do this or not. We need time in preparing our mind after hard work. Using medicines only to continue work is totally unreliable.
Relief From Exhaustion:-
It is common if we feel highly-strong then we will be lazy and tired. When we say no to any work then it's sure that we have solved half of our tiredness problem. Moreover doing exercise or yoga in free time and enjoying with our friends or family members will give much relief to our mind and body. Along with this we should do any work for long time.
Dehydration:-
These can causes in laziness and we feel unresponsive or uninterested in doing any work or task. Having stuff with high salt content can also leads to dehydration and if we take coffee or tea in this situation then this can be much harmful for us. These are some important symptoms of dehydration.
Lack of concentration.
Dryness on face or skin.
Yellow color of urine.
And if we want relief from this condition then we can have coconut water, herbal tea or fruit juice. This is the best solution to overcome from this problem. People love to take tea or coffee but I personally drinking any of them in evening around 5PM. These liquids are way better than tea and coffee. Try it for 1 month and see the difference yourself.
Deficiency Of Iron And Vitamin B-12:-
Iron and vitamin B-12 plays a major role in keeping our body active and healthy. But if there is lack of these two elements in any person, then there is tiredness in the body. B-12 helps blood cells in doing its work. Deficiency of this can make a person soulless or we can say that one feels sleepy all the time. Second element is iron and deficiency of this can cause many problems women's especially. If we need solution of these then we must get checked our blood and have some supplements.
Urine Problem:-
Most often we ignore going for urination and it results in irritation. Moreover this urine related problems can cause tiredness and make a person lazy. To avoid this, we should get check up of urinary infection and take some antibiotics from doctor so that it does not put bad effects on our health.
Exercise/ Yoga:-
Doing excess of exercise/yoga or no exercise/yoga also leads to tiredness. If we don't do exercise then our body cannot bear any tension and if we do excess exercise or yoga then it can also cause a fatigue.
Prevent ourselves from doing more than one work at same time multitasking cannot be compared with productivity always. From sure it is cleared that while multi tasking which help us in concentrating on work and which prepare hormones and makes our brain active. This also strains our body. In this situation either we should do gardening to listen soft music.
Late Night Chit-Chats:-
Being active on social networking sites has become our habit or it is the important of our life. Using laptops or mobiles till late night can put bad affect our body. So we should lesser our usage of these things and sleep well. This will help us in getting relief from laziness, fatigue and stress.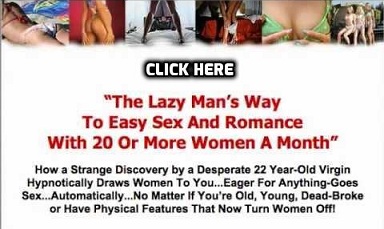 Click here to read:-  6 Non-Sexual things can Increase your Sex Appeal
Sufficient Sleep:-
A normal woman need 7-8 hours sleep a day. If we are not able to get proper sleep because of some reasons then one should do exercise which will be helpful for us. For this, lie down on our back and relax our body then spread the feet in comfortable position. Keep your hands on stomach and elbow on bed. Then cover your face with two pillows and breathe at least for 10 minutes. This will relax our body.
Health Check up:-
Above solutions are common for fatigue and laziness. But along with this we must go for check up of deficiency of blood or problem of thyroid. If you any of the problem than must consult the doctor and take the necessary medicine for the treatment.
So readers, now you know the Causes And Treatment of laziness and fatigue, just start work on it and make your daily life again energetic and start hard work again.