9 Best Ways To Be A Good Mother
The perfect definition of the good mother may varies depends on whom you ask. One of the the important thing is to love your child and also to make sure that they feel loved. In this case, the only feeling which matter are yours and your children's. If you are trying to become a good mother, than start out by what you are consider to be most important, is it disciplined? Is it a quality of time? Is it by providing your children's with an opportunity. One you have figured these things then set a ground rules and work on positive roles model in your children's lives. Do not forget that to invest in your children's future, mother will also need to invest in yourself too. Be sure to perform a self care and buildup a relationship with the help of supportive people who can be there for you, so you can always be there for your loving children's.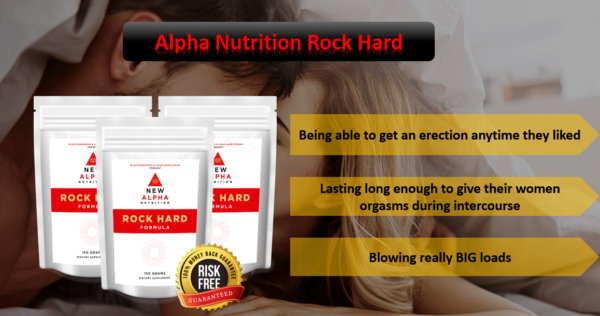 Become A Helper, Never Laughed At Your Children's Hobbies, Interests Or Friends:
Instead, support your children's dreams, encourage them and provide them with the opportunity to do, so that they can make their dreams come true.
If your daughter does not want to become a doctor by studying medicine? So do not be angry, it's your child's life and she can make some of his own decisions.
Understand this that your child's thinking may be different from yours. It does not need to be furious at this that their thinking is different from yours.
Who cares if your daughter listens to hip hop music and imposes a lot of eye liner, she is still your daughter.
Maybe you do not do what your children are doing but this is their decision, not yours. You already have a major impact on their lives – you decide which schools they go to, what they eat at dinner, how much pocket money they get for the week's expenditure etc. Do not overdo it.
Click Here to Read:-  24 Valuable Tips To Be A Good Father
Be Patient:
Being a mother can sometimes be a little challenging. But keep yourself calm and try to be patient. Adopt this approach to solve other problems. Keep calm, explain the practical reasons for not doing anything, and then you tell them why you want them to do nothing like this.
Be Interested In Your Child's Choice:
If your son likes music, then buy him a guitar and watch the son playing with him. Ask your son something like this, what kind of music do you like? What is your favorite music? If your daughter is interested in fashion, then take her out for shopping. Ask her what her favorite thing about fashion is. Do not be afraid to ask and do not stress too. Besides, when you raise your child's voice and say in calmly, "Do not worry" and talk to your child when he is not in a good mood. Sometimes when he says in such a voice, you ask him, "what happened to you", if he says nothing, it means that you should go to him and know what is going wrong with him?
Do Not Be Stubborn About Money:
Occasionally offer to buy small things like candy or chips. Occasionally buy some big stuff that you believe your child will like. For example, a favorite color i-pod, or perhaps a young person, likes a good computer. Show kindness on birthday and buy a gift for the child, which has long been pointing to you. You can take them out to watch a movie or a special dinner, choose a good gift for them.
Click here to read:- Review of 25 High Fiber Foods for Children's that Parents Should Know
Make Sure It Is Easy To Contact You:
Always try to be a sensible and good listener. Knowing that children go to their mother for friendly advice, help in home work, or just embracing them. Being unable to talk to someone can force your child to remain alone, make sure that you talk to your children regularly how they feel.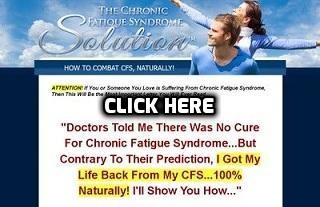 Maybe You Have Done What Is Wrong, Do Not Be Afraid To Accept Your Mistake And Ask For Forgiveness:
It can be difficult, but it is better for everyone that you accept your mistakes and apologize. It protects everyone from your stubbornness and teaches your children that it is okay to make mistakes, as well as teach the importance of forgiveness. Just keep yourself calm, evaluate the situation, determine where you are wrong and why. Then apologize and tell how and why you behaved like this. One good way to start can be: "I want to apologize for the way I used to behave before, I feel my fault" and the rest proceed.
Respect Your Child's Love For Other Peoples:
You must not jealousy about your love for father, grandparents, uncles, aunts, cousins, sisters and friends.
Click Here to Read:- What is financial planning and why it is important for you
Love Your Children More Than Anything:
Without loving them, whatever you are doing in your life does not make sense. Remember, whether you love your children or not, but your children love you from the depths of the heart and you will continue to love them even when they do not get love.
Make Your Child Feel That He Is Special:
What to do good night, give him a gentle hug, sit with him on his knees and share his memories and dreams with them with special love and nickname (honey, baby, love).
Advice/ Suggestion
All children (including juveniles) need to know, at least one person in this world who believes in them, and whom they can believe. They need unconditional love and acceptance.

Whenever your children are around, ask them if there is anything in which you can help them, they will not feel that you ignore them.

Your child is a special person worthy of respect, not an expansion or your reflection.

Take out your children for museums, theater, classical concerts, and other cultural events. At this time, he does not like it, but by being older, he will be very grateful that his background is good.

Spend a great time with your kids. Play a ball with your son or help daughter in his craft project. Make sure you also enjoy with them.

Provide some freedom to them. They need to learn to live on their own and solve problems. This will give them confidence and will allow them to become an independent, successful adult.

Money can not match with love to be a good parent, it is not necessary to spoil your children. Rather, it is necessary to spend a good time. If they are growing up fast then it is important for you to keep up with them.

If they need your help in doing your homework then guide your children through the process of solving the problem. In this way they will learn to do this on their own and will not be dependent on you.

Give them unconditional love; do not force them to become what you want them to be.

Parents need to teach their children how they become successful adults.

Life is a great teacher. If the results are not serious, do not hurry to save your child from the consequences actions.

Do not be scared to teach your children about all types of safety: fire protection, safety of the gun, living in the house alone, danger from strangers, or what to do if you enter a house. Start this education in a young age (4 or 5 years). You need to teach them this in a very young age, 'Children's mind is like a sponge at the moment, and there is more chance of understanding what you are saying and it is easy to remember as soon as you start teaching them.

Get some information about the music of his choice. Know about those people who they like.

Always talk to your children with equality. Children are respected as everyone else. By focusing on the things of the children and appreciating their opinions, you are building their self-confidence and teaching them basic social skills. Children learn by their parents for examples prescribed for them.

Tell your children every night before sleeping "I love you".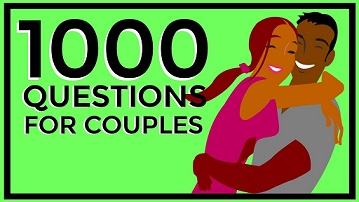 Warning
When you're around your child's friends, you stay in yourself. Remember, you are a mother of your children, not friend.
Love of your child does not mean to distort them. Do not always give them what they want.