12 Effective Ways to Save Money when your income is low
So many times I hear from people that they really want to save money and they are going to start saving soon, but after sometimes they say "their income is not enough from which they start to save some money, so it is difficult for them to start savings".
People also say they spending their most of the money in their loans repayment or clearing credit card dues. So at that moment, they can't even think about saving money for their better future. And they are stacked in this cycle from so many years and they are not able to make any progress in their financial system.
Click Here to Read:- Understand how to payoff credit card debts easily with these 4 numbers 
Today I am going to share 12 Effective Ways to Save Money when your income is low and I believe it is possible. Just read this whole article and start doing what is written in this financial article.
Start with Positive Mindset:-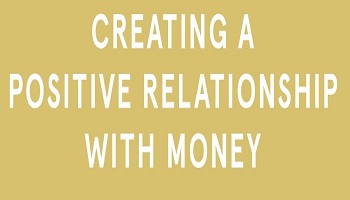 You do not need to feel helpless in this situation. What I learn from other peoples financial situation is that there is always a way from which you can come out of your financial issues.
That could not be an easy task, but it required lots of efforts and certificates from your side. It will be possible if you start believing this that you have to do this and you can do this then eventually you will find a day. Always work with a positive mindset. 

Promise and Commit to Take Action:-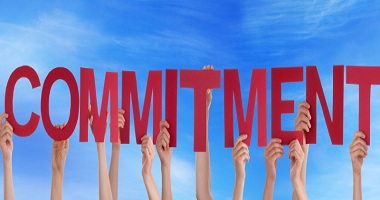 Just hoping and wish to start saving money from today or from some other day will happen that day when you actually start doing it.  You have to realize that your financial status is not going to change in a single or overnight. It takes months and even years before you see satisfactory results.
You have to make a commitment with yourself that are going to invest and save money for a really long time. You should not give up saving money in your hard times too. Yes, you in hard times you may not save money like before, but at last, maintain your hobby of saving money will help you in good times too. 
Start Tracking Your Expenses:-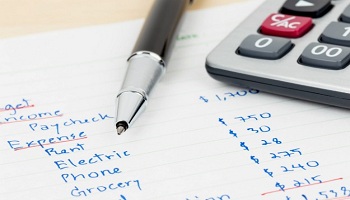 The first thing you need to start with us to track all of your expenses month wise.  You should know where your money goes and make a list of the spending and everything. After making list, it will be easy for you to track and find the unnecessary expense and start to reduce the expenses.
You have to very patient and meticulous when you working on this process. I can guarantee you that you will thank yourself later after doing this list making work.
Buying pen when refill finishes, buying mineral water, buying chocolate and chips or other eating products just to change your taste. it is good for you to cut these things and save that money in your bank accounts. These small amounts will become huge in the coming years.
Click Here to Read:- 20 Best Financial Tips for Every Stage of Your Life
Start Cutting your Spending:-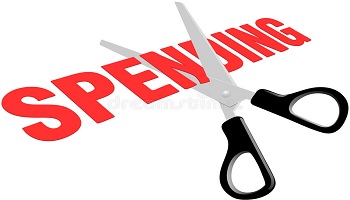 So you have a list of expenses in your hand now. Now check the list one by one and ask a question yourself about how you can reduce the cost from this list. Check each item individually and check that you can eliminate this thing or not, if not then try to find the low-cost option of the particular product and replace that product with the cheaper one.
You should learn to sacrifice a few things which are not much use for you. You can stop watching TV for hours, switch off your fan, AC, electric press when you do not need them. Switch off properly rather than switching off the product only.
Keep this thing in your mind that your life will become better in the long run only when you start saving money properly. Just invest the money and forget about taking off that money. You just have to keep your eyes on your target only. 
Make Plan before Shop:-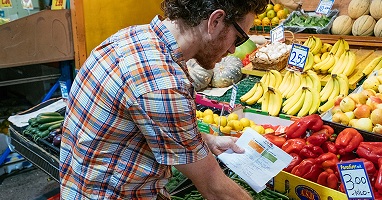 You have to stop spending money on those things which you wish "I want that thing", "I like this thing, should I buy". Change yourself and stop buying things which are not necessary for you. It is good for you to make a list of products which you are going to buy from the market. By doing this you can save your time and money on other things. These things will surely help you to stop overspending money on which is not important that time for you. By doing this you can raise some money and can invest in financial investments. 
Avoid using Credit Card:-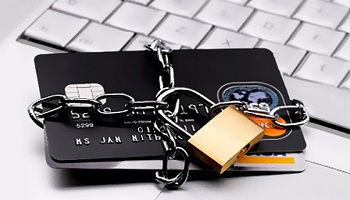 Credit card is not made to make you rich, they made to make you poor, seriously think about it. One study shows that when you use the credit card you spend around 15% more than average you want to spend. This is because of this plastic card which is very smooth and frictionless way to spend money.
These credit cards do not include the money that you are already spending on interest and fees which comes with the credit cards. That would be great if you stop using or less using credit and goes for cash payments only. 
Cash money means you cannot spend more than what you have in your pocket. And by credit card, you can spend as much money you want to till your limit is not getting full. These banks are not your or of your father, you have to give the money back which you used from their credit cards.
Click Here to Read:- Everything you need to know about Structured Settlement and how it Works
Find new ways to make some more money:-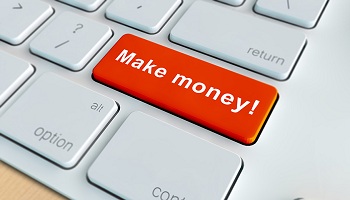 Saving money is also like earning money; Low down your expense is just half of the equation. This is the first thing you have to do because actually it is easier to accomplish than the other half, and the other half work is to search to work which can give you some more money.
Give some to yourself, sit and relax in a lonely place, focus on what you can do more or some other work to raise the money. Check again your resources and skills, it will help you to find new income opportunities.
You can look for some freelance work, there are lots of websites which provides various types of freelancing work. You can do part-time work at some place. You can also start some business from home, also you can sell your products online at amazon.com and ebay.com and more website like there. You can also ask your boss to raise your salary.

Gamify this Process:-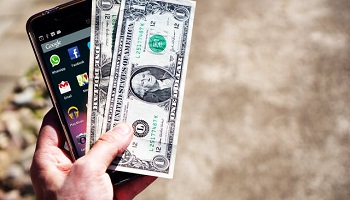 Just start to imagine that you are playing financial games. In this game, you have to set some goal for yourself or for the character and also have to specify some rewards for reaching to that particular level of the amount.
For example: You can play like if you save 2,000$ then go your favorite eating outlet and spend 100$ at your favorite food and if you reach 5000$ of savings then you go for some spa or for a party. 
You should set some different rewards for yourself to stay motivated. This thing will help you to focus more on the progress until you reach your set target.
Sweat the Little Stuff:-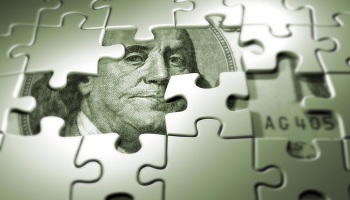 It is good for you, if you take your lunch at work, now what you to do is to do all your housework in one time, rather then going now and after 2 hours again and again in the evening, you should do all the important work together in one time. By doing this you are not just saving time, you are also saving money of the gas. You should save small amounts of money and invest them periodically.
Click Here to Read:- 20 Best Financial Tips for Every Stage of Your Life 
Stay away from Bars and Restaurants:-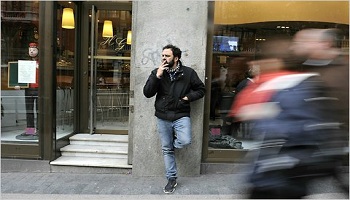 It's fine if you eat in a restaurant occasionally. But making it a habit can not just cost you money; it can also cost you health issues too.  Restaurant food may cost you four times expensive than homemade food, also you do not know about in how much hygienic place they work or not. If you really want to have a nice meal with your friends, it is better to decide the menu and make food at home. You will get the same fun at home and also saving of money too. 
Stay away from Cable TV:-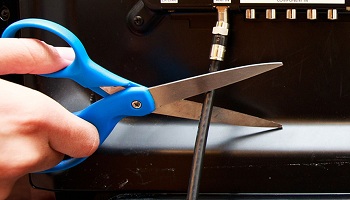 This is one of the most common and most effective suggestions which I am going to give you. You should cut off the paid cable channels and watch only free given channels. By doing this you not only saving cable money, you are also saving electricity bill too. And you can spend this time by doing some freelancing work at home and can make some extra money. You can also polish your skills and can learn new things which will benefit you in your work. 
Use more Coupons and Offers:-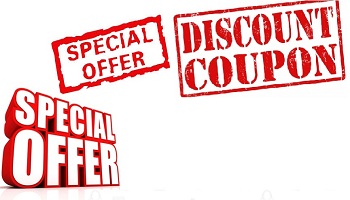 Always look for discount coupons and offers provided by various shops and company outlets. If you are looking to buy some grocery or clothes or any other thing, they always search for some discount coupons of offers provided by them. You can save some money good from the offers given as well. I am sure you know about Mr. Google, just search about the offers and coupon their. 
Final Tips:-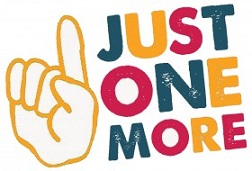 One of the easiest and best ways to save money is to pay you first. When you decide to live with a specific small budget, then it will be very easy for you immediately set aside some fixed amount of money during your paydays.
You can save some specific from your saving accounts when you get your monthly is by buying some mutual funds or some other financial products and the specific money will deduct from your bank account itself. These small savings will become huge in the coming years.
If you still have to pay your loans or debt then pay and clear them first, and start with a very little amount and when you clear your dues, you can go for some good big saving plans. This will help you in the time of need or in health problems.
Make saving money your lifelong habit. Currently, you might be at the early stage of creating and developing this habit, have some patience and this habit will change your upcoming life very easily. You should teach this habit to your children's and other family members too.
Your discipline and focus will make financial strong and stable and after some time you can get your financial freedom and can buy those things which you were dreaming about.
So, friends, I am sure this financial article regarding saving money will help you to start saving money for your upcoming life. Do share this post with all your loving ones too.
Thanks…
Click Here to Read:- 11 Major Differences Between Successful And Unsuccessful People Proved By Science